Postpartum: Recovering your body shape from delivery, post pregnancy
Many mothers aim to get back their slim body after giving birth, to recover faster from their post-pregnancy body. There are many scientific methods, such as breastfeeding your baby helps you to actually lose your pregnancy fats and getting back your body in shape faster.
Asians also believe in eating tonics, such as vinegar braised food or bird's nest soup Doctors and medical professionals may also ask post-pregnancy women to wear compression clothes, maternity girdles, binders etc to improve the speed of body recovery.
The mother's body is stressed throughout the pregnancy
Firstly, we have to understand the female body undergoes a lot of stress to accommodate a growing baby and its demand for nutrients, space and nourishing. These adjustments on the pregnant lady may stretch the body skin, fats, etc to a limit, not just on the tummy but on thighs, feet, arms, etc. Once the baby is safely delivered, the mother's body will start to reverse the changes that had happened in the last 9 months. Unfortunately, the process is slow and not perfect enough for the modern mom. This is when you can try to use modern science to help the recovering mother. Modern Asian mothers tend to take more tonics, bird nests supplements for the collagen, as well as adapting post-partum maternity girdle to aid the body in recovering faster.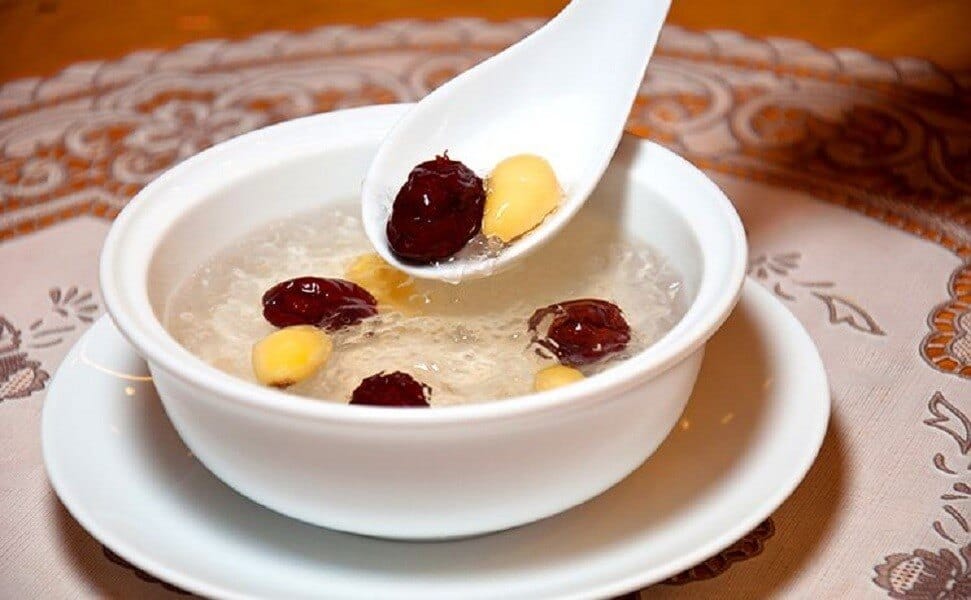 Premium Post-partum maternity girdle
In the past, doctors and medical professionals have contended with binders. There are more research and studies that have help in providing better supports. There are now specially designed girdles for caesarian births and natural vaginal births. Girdles help women' organs to adjust shifting back to the position without a baby pressing from the tummy, and it helps to improve your body shape and shed excess fats. Design Veronique girdles feature an underbust stabilizing band that keeps the garment in the proper position for easy nursing. The band fits comfortably and allows women to adjust when she needs to breastfeed too. The lower part consists of an adjustable hook and eye crotch closure that allows women to freely use the facilities without having to put off the girdle. The mid-section of the girdle is specially equipped with the PowerNet panel support system that provides 360˚ support to the abdominal wall and torso. As a simple summary for all the premium postpartum girdles available:-
Postpartum Cesarean Support Model MG81CS- For Mothers who underwent cesarean birth
Natural Vaginal birth support Model MG160- For recovery after vaginal birth
Natural Vaginal birth + Extra Support for Breasts MG160B- Recovery after vaginal birth, and extra support for breasts
Natural Vaginal birth + Extra Thigh Compression MG161- Recovery after vaginal birth, and extra thigh compression
2nd Stage Post Recover- For mothers to wear 3 weeks after delivery
4 Benefits of wearing Post-partum maternity girdles
Wearing a well-designed postpartum girdle while resting and recovering from delivery has great benefits for the mother. In a simple summary, here are 4 benefits of wearing these maternity clothes.
Post-pregnancy tummy support for the female body
This is one of the most important benefits of a post-partum girdle. Needless to say, the abdomen of a pregnant woman gets bigger as the fetus grows and it doesn't snap back to its former position after delivery. The expanded abdomen is the major cause of low back pain and many women do not like their body image because of the apparently bigger abdomen. A post-pregnancy girdle can enhance your body image as it perfectly tucks the abdomen in and leaves you with nothing to worry about. Besides resting, eating proper nutritious food, a good post girdle support helps. Wearing a proper girdle is known to aid the reversal process while enhancing your body image.
Stretched reversed abdominal support
The abdominal wall of many women is stretched during pregnancy especially in the third trimester. For most women, the stretching is reversed within a few months after delivery. It may be slow and takes more than a year for some. Even worse the stretching is not reversed for some women. The post-partum girdle has been shown to quicken the reversal process after vaginal birth. If the stretched abdominal wall is not reversed properly, it could lead to health problems. Some common health problems associated with stretched abdominal wall are urinary incontinence, lower back pains, etc.
Abdominal separation
An estimated 66% of pregnant women experience abdominal separation. The widening space between the walls of the right and left belly causes abdominal separation. Doctors advised mothers to rest for 1 year and more before attempting pregnancy again to allow the tummy time to reverse. This will avoid strains on the tummy. A post-partum girdle will help to aid the reversal of the separation by bringing the right and left abdominal muscles together.
Ease backpains
Many women experienced bad posture and lower back pains during pregnancy and also after giving birth. The support provided by the girdle helps to strengthen posture and reduce lower back pains.
Maternity Girdle's material and Fabric
Design Veronique post-partum maternity girdle is tailored from soft, cotton-knit, fabric trademarked as PowerNet. The PowerNet Panel Support System is designed to enhance the return of the abdominal wall and muscle to its original shape and form. The post-pregnancy maternity PowerNet fabric is designed to be:
Hypoallergenic and antimicrobial
Rip and Run resistant
Lightweight and breathable
Latex and formaldehyde-free
A healthy post-pregnancy recovery journey with rest, food and clothing
Post pregnant mothers have endured hardship for a tough 9 months. It is time for them to step back and give their bodies a gracious rest to recover from post-partum.
Plenty of rests and recovery at bed
Lots of nutritious good food, soup and tonics like bird's nest (choose your birdnest collagen wisely!)
Breastfeeding your child helps you to lose excess fats
A suitable girdle that supports the body in recovering
The journey of pregnancy and childbirth is tiring and demanding for mothers. Luckily, we all know it is worth it. It is totally normal for mothers to want to get back to her previous slim shape. Ideally, the steps above would help you in achieving your body shape back.
Other pregnancy issues to take note:-
Blood pressure concerns for pregnant- Choose a blood pressure machine to monitor your pressure at home.
Blood Glucose monitors- You can check out blood glucose monitors for home use, for monitoring your sugar level to prevent diabetes issues from pregnancy.
You may like Bird nest soup to improve your health and body.
Do take a look at these post-partum maternity girdles to help you recover from pregnancy and child delivery.
We are sorry that this post was not useful for you!
Let us improve this post!
Tell us how we can improve this post?