Guide to Measure and Monitor Your Blood Pressure at Home
Monitoring your blood pressure at home can be the difference between life and death. Blood Pressure readings are crucial in identifying health issues. Diseases like obesity, kidney-failures, and heart problems are commonly linked to blood pressure fluctuation. Ignoring these readings can put you in a serious situation. An accurate and reliable blood pressure reading is valuable to the doctor's diagnosis since blood pressure readings have something to do with health issues.
Normal Blood Pressure Level
The blood pressure reading is composed of systolic (top number) and diastolic (bottom number). Normal blood pressure is less than 120/80 (120 over 80). You can read more about the blood pressure level here
What causes blood pressure to fluctuate?
There are many reasons why blood pressure fluctuates. It may trigger many possibilities. Some of which are diseases related to the heart. Stress can also trigger the fluctuation of BP. Food and drinks can also be the culprit. Chronic kidney disease can play a big role in getting your blood pressure up. The adrenal gland (sitting on the top of the kidney) may experience fatigue that can cause the slow production of hormones necessary for organs to function. Whatever it is, blood pressure can tell your doctor a lot about your health. That is the single reason why the medical assistant or nurse gets your blood pressure reading before you even face the doctor.
Things to avoid to maintain Blood Pressure to Normal
Blood pressure can tell your doctor a lot about your health. That is the single reason why the medical assistant or nurse gets your blood pressure reading before you even face the doctor. Blood pressure is the reading of the force the blood flow in your system. Changes in blood pressure connected to many health issues. Some of these are:
Excessive Physical and mental activity
Exercises and sports can spike up your blood pressure since it makes the heart work fast for the supply of oxygen transport by the blood. Ironically, even the lack of physical activity can also make your blood pressure go up dramatically.
Stress
Emotions and mental fatigue can trigger your blood pressure. It can take a toll to even worse, such as cardiovascular disease.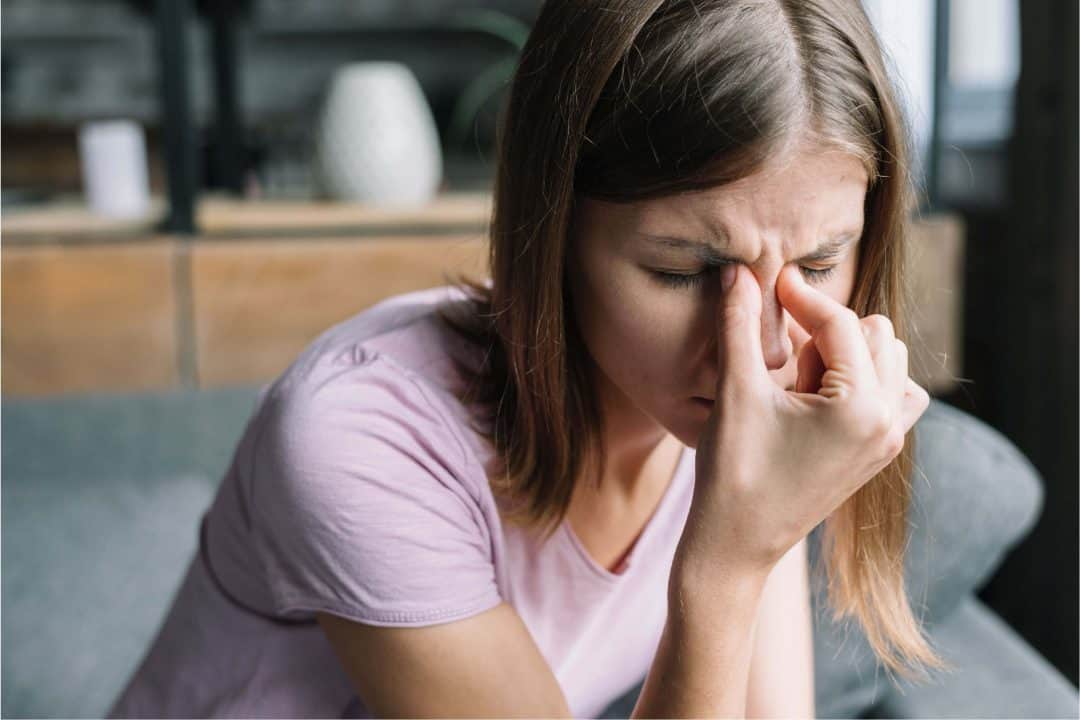 Medicine/Street Drugs
There are over the counter medicines that can make your blood pressure go up. Some of these are amphetamines, cocaine, and other antidepressants.
Food and Drinks
Even the food and drinks you take can contribute a lot to your blood pressure reading. Alcohol and caffeine can make your heart pump more blood. Spicy and fermented food like can also make your blood pressure up.
Smoking
Besides the carcinogenic substance found in the cigarette, nicotine can raise your blood pressure and heart rate too. It also narrows your arteries and hardens their walls, making the blood clots.
Not Monitoring your ideal weight
Obesity can also trigger blood pressure fluctuation. This makes the bodywork double time in terms of supplying blood, does making the blood pressure fluctuate. Considering these risks mentioned, monitoring your blood pressure even at home is crucial. Including a home kit monitor in your first aid kit is highly advisable, especially for people that have health issues.
Why OMRON blood pressure monitors is the best for home BP Monitoring?
For decades, doctors and experts in the health and wellness field suggest the use of OMRON Blood Pressure Monitors (BPM). In independent research, the brand Omron tops the best overall blood pressure monitor you can have at home. There are two general reasons why it is so: accuracy and user-friendly.
Features of the Omron Blood Pressure Brand
In general, what makes the Omron Blood pressure monitors stand out among other brand are the following advance features:
All OMRON BP Monitors are clinically validated
Manufacturers want to ensure the accuracy of the OMRON BP monitors. To understand more of the accuracy of digital blood pressure monitors, you need to contact the manufacturers.
Omron BP Monitors comes with IntelliSense Technology
The featured IntelliSense Technology of the monitors enables them to adjust to the user's arm or wrist. This means that there is no need to adjust the cuff manually since the machine will do that for you. This is very good, especially for hypertensive patients. IntelliSense Technology reduces the significant amount of error to improve the level of accuracy.
Most of the Omron BP Monitors come with IntelliWrap Cuff
If you are one of the many people who are not fond of reading manuals, IntelliWrap Cuff comes to the rescue. It snaps easily anywhere around your arm or wrist and still gives you the accurate readings.
Omron BP Monitors detect an irregular heartbeat
Whenever the digital monitor detects an irregular heartbeat, it suggests whether or not you need to repeat to take another reading.
Omron BP monitors have reading storage
Another helpful feature of the Omron BP Monitors is the ability to store memory of the readings. Some of them can even store up to 90 readings.
Types of OMRON Blood Pressure Monitors and individual features
Upper Arm BPM
Omron 7120 Upper Arm Cuff Blood Pressure Monitor
The Omron 7120 Upper Arm Cuff Blood Pressure Monitor is the basic among the OMRON BP monitor model. It can only store the last reading so if you are going to use this make sure to follow the guide on measuring your blood pressure below and record your readings.
Wrist BPM
Omron HEM 6221 Wrist Blood Pressure Monitor
The 6221 Wrist Blood Pressure Monitor is the standard plus model. It has a unique feature which prompts user to retake measurement when an error is detected due to body movement. It stores 90 measurements in memory with date and time.
Omron HEM – 6161 Wrist Blood Pressure Monitor
The 6161 Wrist Blood Pressure Monitor is the newest OMRON wrist blood pressure monitor. It is compact and smaller than HEM- 6121 which is good for traveling.
Guide to measuring your blood pressure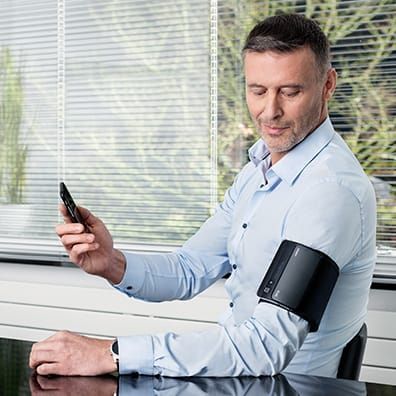 To take full advantage of the accuracy of the device, always remember the following guides in taking up your blood pressure reading.
Measure your blood pressure twice daily
The first measurement should be in the morning before taking a meal or medication. The second should be in the evening. For every measure, take two or three readings just for accuracy. Some doctors may recommend
Always read the posture and cuff guides of the device
When you follow the posture and cuff guide (comes with the product), the readings are more accurate. Check the manual guide where it talks about the sitting position and the resting position of the wrist and the arms.
Check the battery of the monitor
Most of the issues of digital monitors are battery related. Put them out if the device is not in use to avoid a leak. Always go for a trusted brand of AAA alkaline battery.
Always record your reading
Despite having a 30 memory storage for BP readings, it is still better to record your readings manually. This notebook should come in handy in case you need them anytime.
Seek medical advice for a schedule of blood pressure monitoring at home
There are instances that doctors might ask you to measure your BP more than twice. Doctors know better in terms of scheduling blood pressure monitor. Of course, it's no brainer that the more serious the health case is, the more BP readings you need to make.
Difference between Omron Wrist Blood Pressure Monitor to other BP Monitor?
Hospital Arm BP monitors VS Omron Wrist Blood Pressure Monitor
Omron Wrist Blood HEM-6161 does not require skill in getting the blood pressure reading. However, compared to the hospital monitors, there is a tendency that the HEM-6161 has higher reading. But according to a study, there is no significant difference between the two readings. The advantage of the HEM-6161 is the portability.
Manual BP monitors VS Omron Wrist Blood Pressure Monitor
Most of the doctors recommend the digital blood pressure monitors like the Omron HEM-6161. It is because digital monitors are easier to use than the manual, which requires users to have professional knowledge.
Buy only from Legitimate and Official OMRON Distributor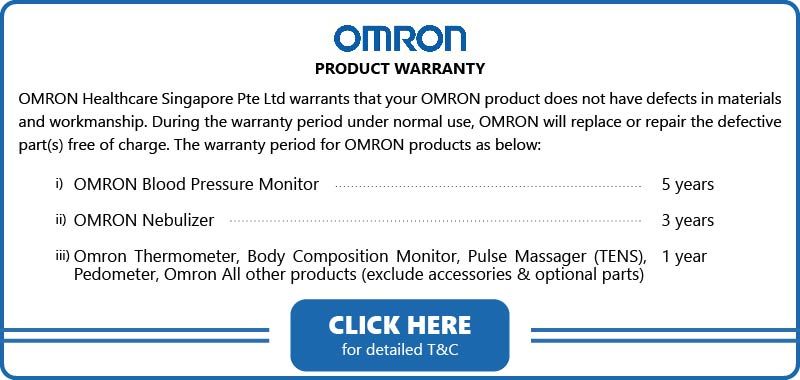 Never patronize imitation products of Omron Blood Pressure Monitor. There are bogus websites that sell fake Omron brand. Remember, your health is more important than a few discounts. SeniorCare is the official and legitimate website out there online that sells this product. They safeguard consumers by providing a warranty of the Omron Products.
We are sorry that this post was not useful for you!
Let us improve this post!
Tell us how we can improve this post?