Selecting Assistive Devices Suitable For Your Loved One
Providing Assistance to the Elderly with the use of Assistive Devices
With the rapid improvement of modern technology, assistive devices come in numerous and differing types. Assistive devices are highly useful in helping an elder live independently. For a week, my grandpa, who fell due to an accident at home, had to use a wheelchair and now, a cane to assist him while walking. We then decided to install more forms of assistance for him around the house to prevent the same incident from occurring again.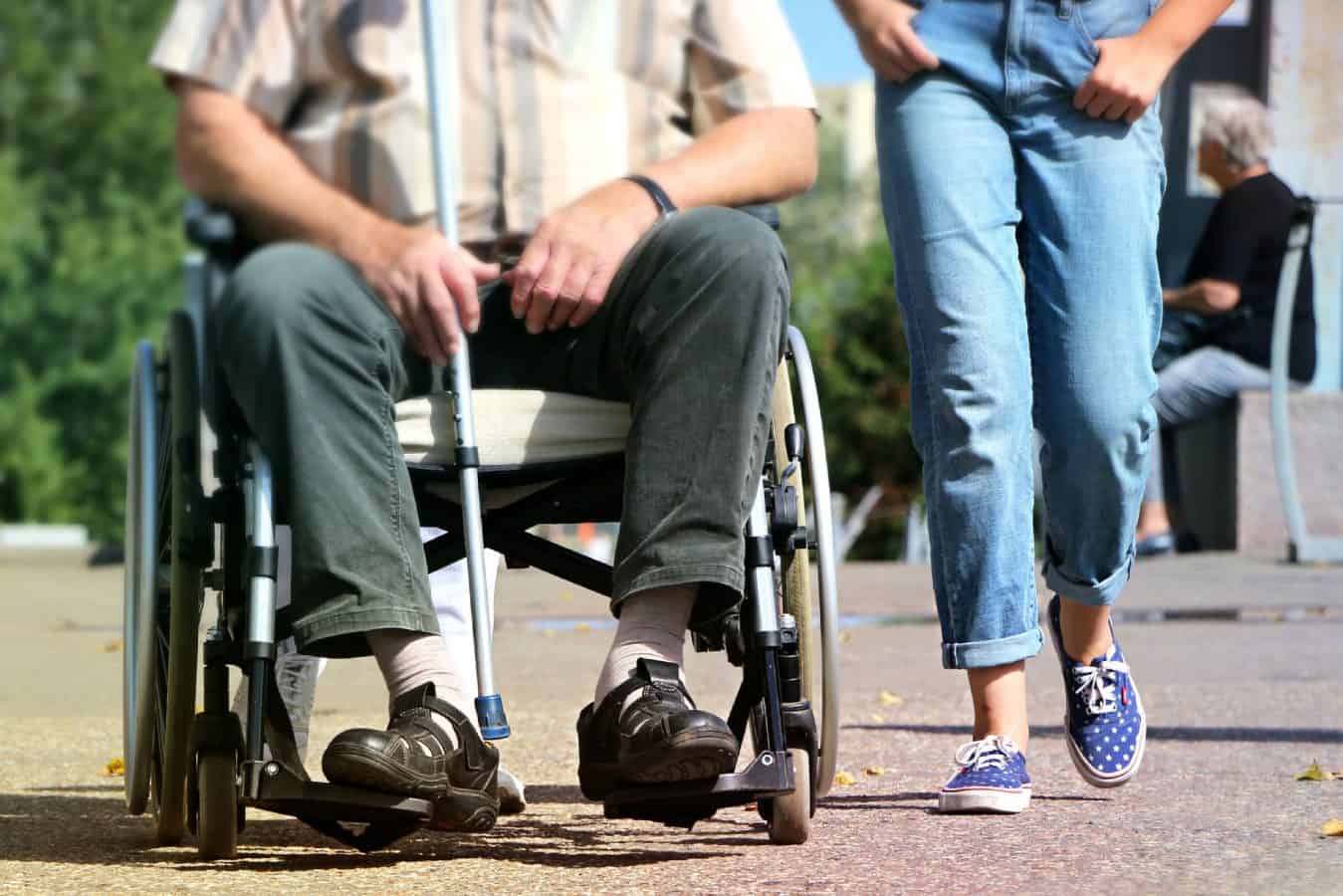 Always remember that we should treat our elders with love and care, and to provide them with a safe, functional, and healthy living environment which can be as simple as the provision of support and assistance through the use of assistive devices.
What Type of Assistive Device is Suitable for my Loved One?
The market for assistive devices has grown tremendously, with many offering a wide range of products. Choosing the right one can be very confusing. Worry no more as I will walk you through the types of assistive devices to use, depending on your needs. When choosing the right device, you have to observe the elder's day-to-day tasks or needs. You may be enticed to buy a product that looks good but does not actually meet your senior's needs. The key to finding the right device is to choose the simplest product to satisfy their need. They are often less expensive as compared to the other offerings, and easier to use and repair. For example, a simple weekly pill organizer would easily solve the problem of medication compliance than an automated pill dispenser equipped with alarms. If you are confused or still unable to determine what assistive device will best fit your seniors, it is best to consult your healthcare provider. Always remember that it is crucial to first try the device before buying, to test if it will meet your senior's need. His or her opinion about the device is very important as he or she would be its main user. It has to be comfortable, easy to use and attractive. When we chose the wheelchair for grandpa, we decided to go for an electronic wheelchair that will help him get around with ease. It is dependent on their needs but it is important to understand that the person using this is not as agile but rather fragile and would focus on comfort rather than aesthetics.
Most seniors use some form of assistive device in their daily activity.
The safety of seniors is of utmost importance and the correct and safe use of the device would also ensure the safety of others around. It is important to use the device properly and maximize the senior's independence in an enjoyable manner. When using these assistive devices, it is important to follow strictly all the written manuals to avoid any incident.
Mobility Aids
Mobility aids are devices designed to help people with problems moving around, enjoy greater freedom and independence. A majority of those with disabilities or injuries, or senior adults who are at increased risk of falling, choose to use mobility aids. These devices provide several benefits to users, including greater independence, reduced pain, and increased confidence and self-esteem. A range of mobility devices is available to meet people's needs – from canes and walking frames to wheelchairs and mobility scooters.
Canes/Walking Sticks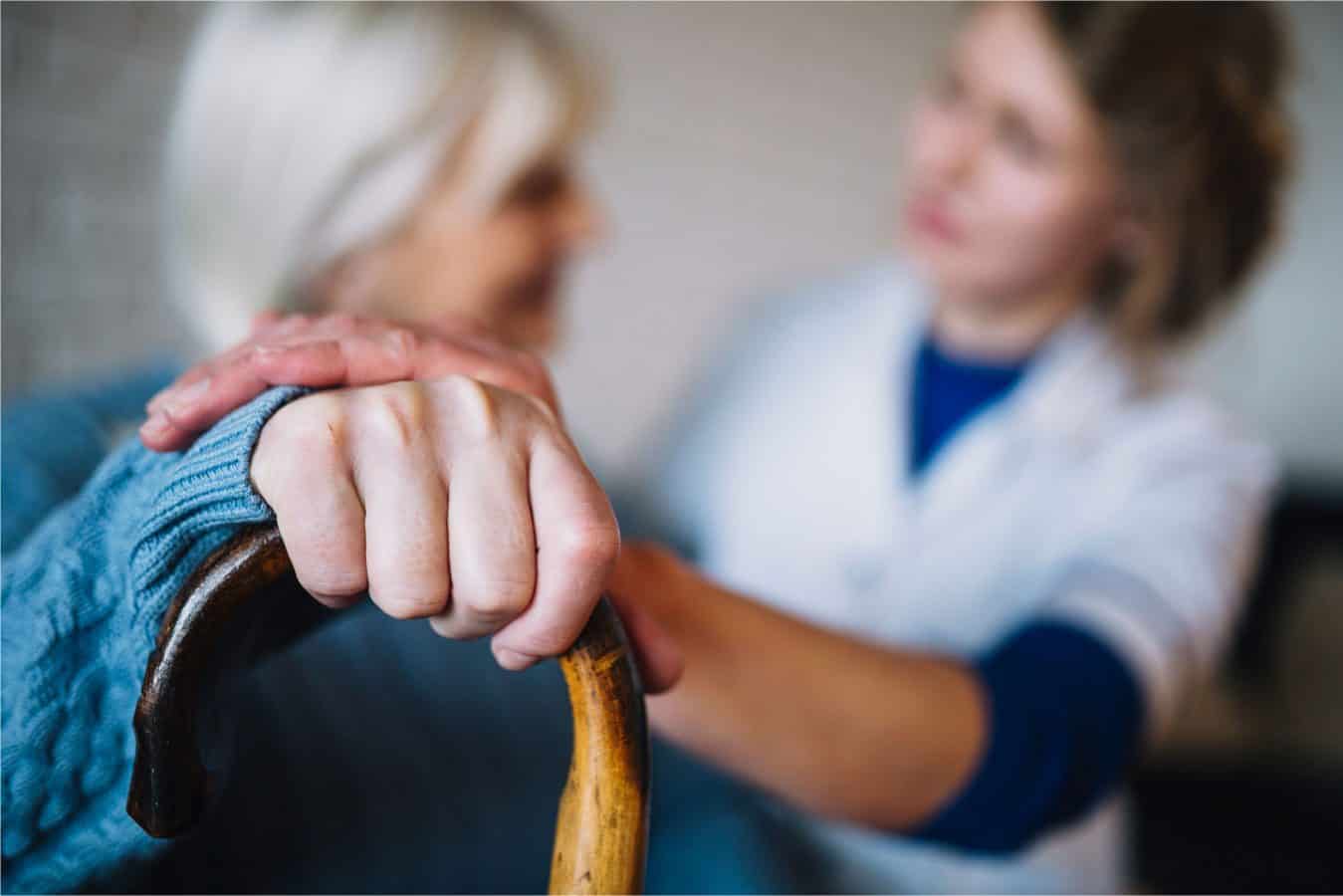 A walking stick or cane can greatly help with balance when walking, particularly when recovering from an injury or compensating a disability. It is the most convenient support for seniors who are able to walk but may require some assistance in maintaining their balance or for those who lack adequate support in their knees.
Straight cane with single tip
If the cane is only required to improve balance, a standard straight cane with a single tip will suffice. [vc_row][vc_column]

Offset Cane
Offset canes are designed to provide balance with comfort, especially for the elderly with wrist injuries.
Quad Cane
Quad canes are similar to offset canes but provide more stability support. Walking canes can also be a form of fashion for the elders, as there are many different designer canes out there. Canes can come in foldable forms for better portability. They can come with a LED torchlight attached for better visibility at night or in a form of an umbrella. However, it should be noted that umbrella types of walking sticks are better designed as an umbrella than as a walking stick. They offer the least support and most designs do not allow both the umbrella and the walking stick feature to be used at the same time, hence, if the elderly is using it as an umbrella, it cannot concurrently be used as a walking stick.
Walkers/Walking Frames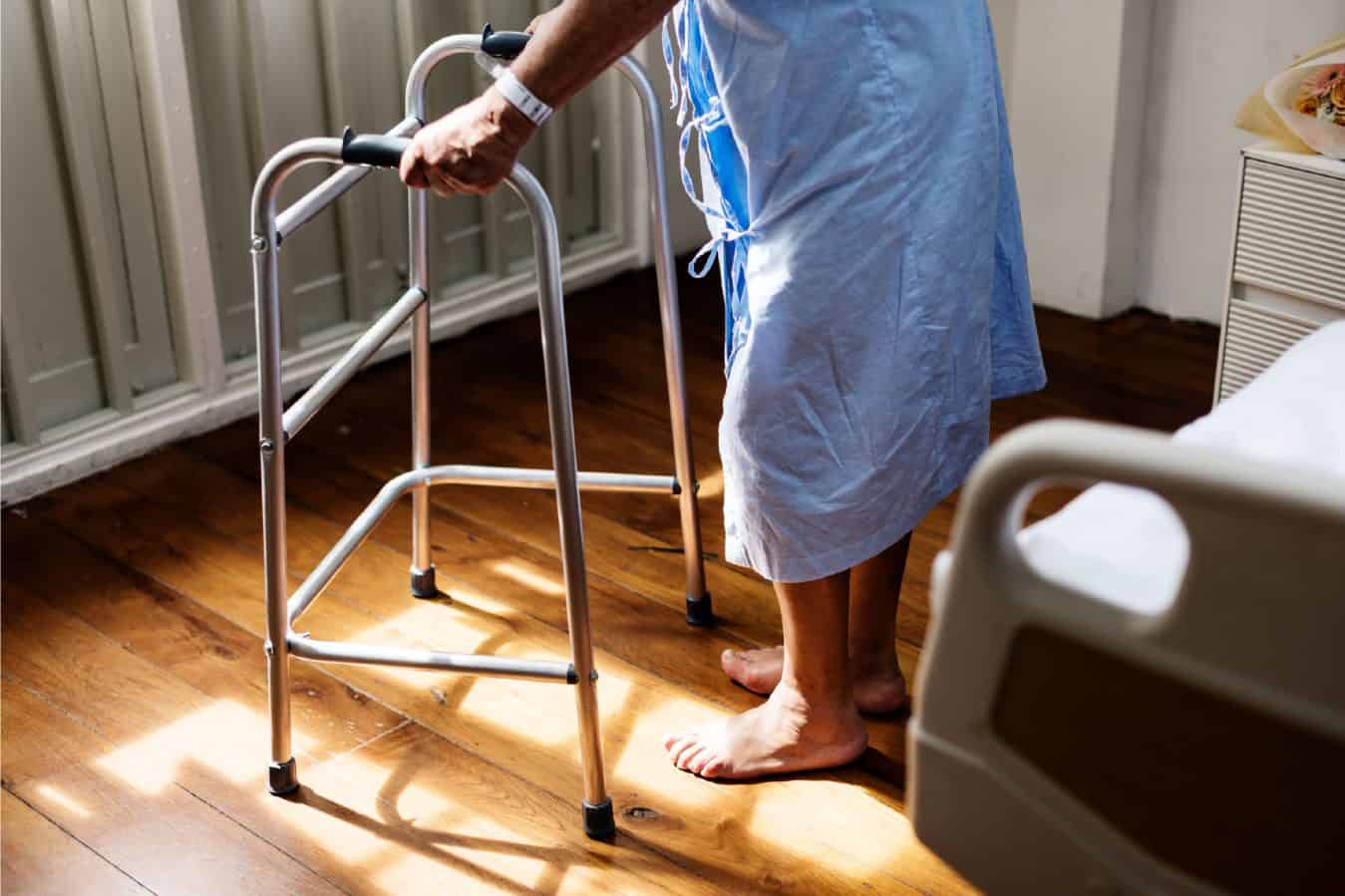 Walkers are another type of assistive devices that offer greater stability. Generally, they are prescribed to keep a patient stable when walking. Walkers can greatly reduce the risk of falls when used properly. The Standard walker is the most stable type of walker. They are ideal for seniors who are unstable even with the use of a cane and cannot control a wheeled walker. The Rolling Walker has two front wheels and two backsliders. They offer a more normal walking pattern and are recommended for elderlies who have better stability want greater stability in their movement and are easy to maneuver.
Standard Walker
Standard walkers tend to provide greater support and stability. It is characterized by its use of platforms at the bottom of each leg, rather than wheels.
Rolling Walker
Rolling Walkers or "Wheeled Walkers" comprise of a frame and wheels. It is great for travelling; many models also feature an attachable bag or a built-in seat.
Wheelchair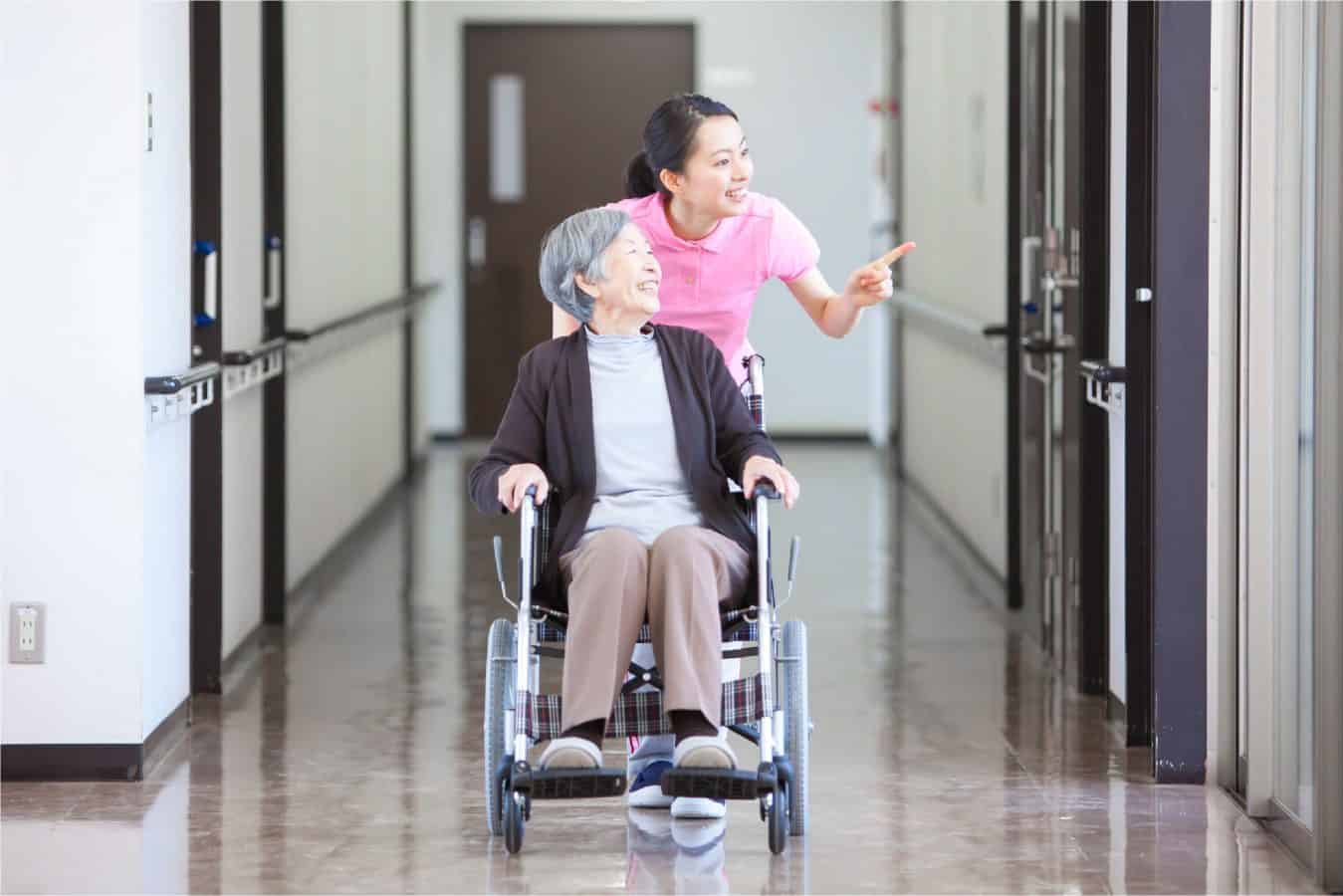 Anyone, young or old facing an issue with mobility, can use an electric wheelchair. Do take note that there are different types of wheelchairs catered to different needs. An electric wheelchair meant for an adult should not be used by a child. As mentioned, my grandpa suffered from a fall. Since then, he has been having trouble walking from time to time. He cannot walk for more than five minutes without wincing in pain, which has not only hindered his movement but has made it hard for him to do his house chores and going around outside. When we decided to get a wheelchair for him, we went for the PW-1000XL FoldaWheel. [vc_row][vc_column]
wheelchairs
and
motorised wheelchairs
that we carry.
Reaching Aids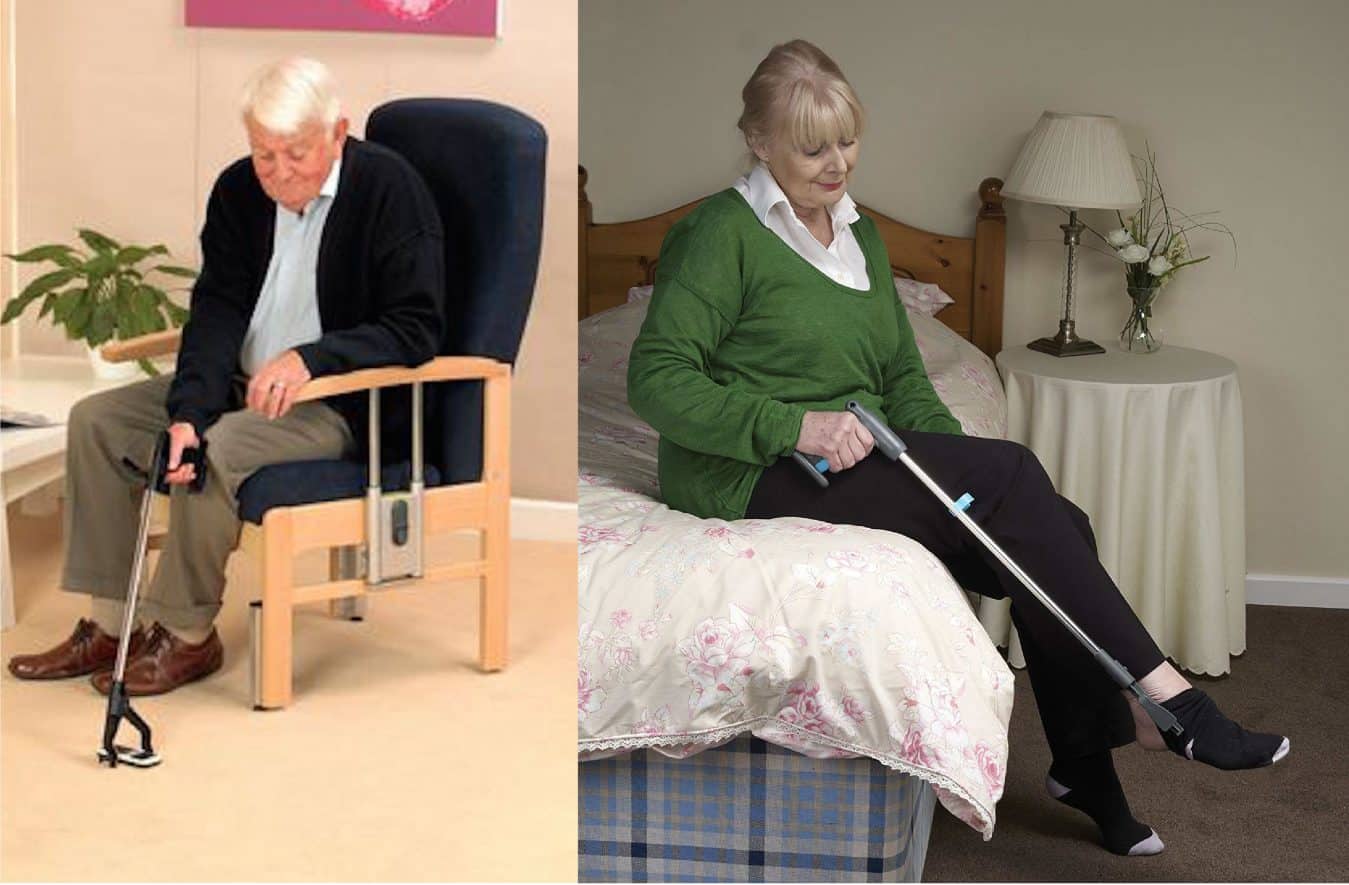 Reaching aid is also known as a reacher and grabber tool. It is an assistive device for the elderly or Persons with Disabilities (PWDs) who may have difficulty retrieving items in high places or reaching items from the floor. Many use magnets or suction cups at the end for better grip. People with restricted reaching capabilities due to their limited mobility may find it hard to retrieve objects such as dropped coins, dropped papers or mail, or even items inside cabinets and refrigerators.
Chair Raiser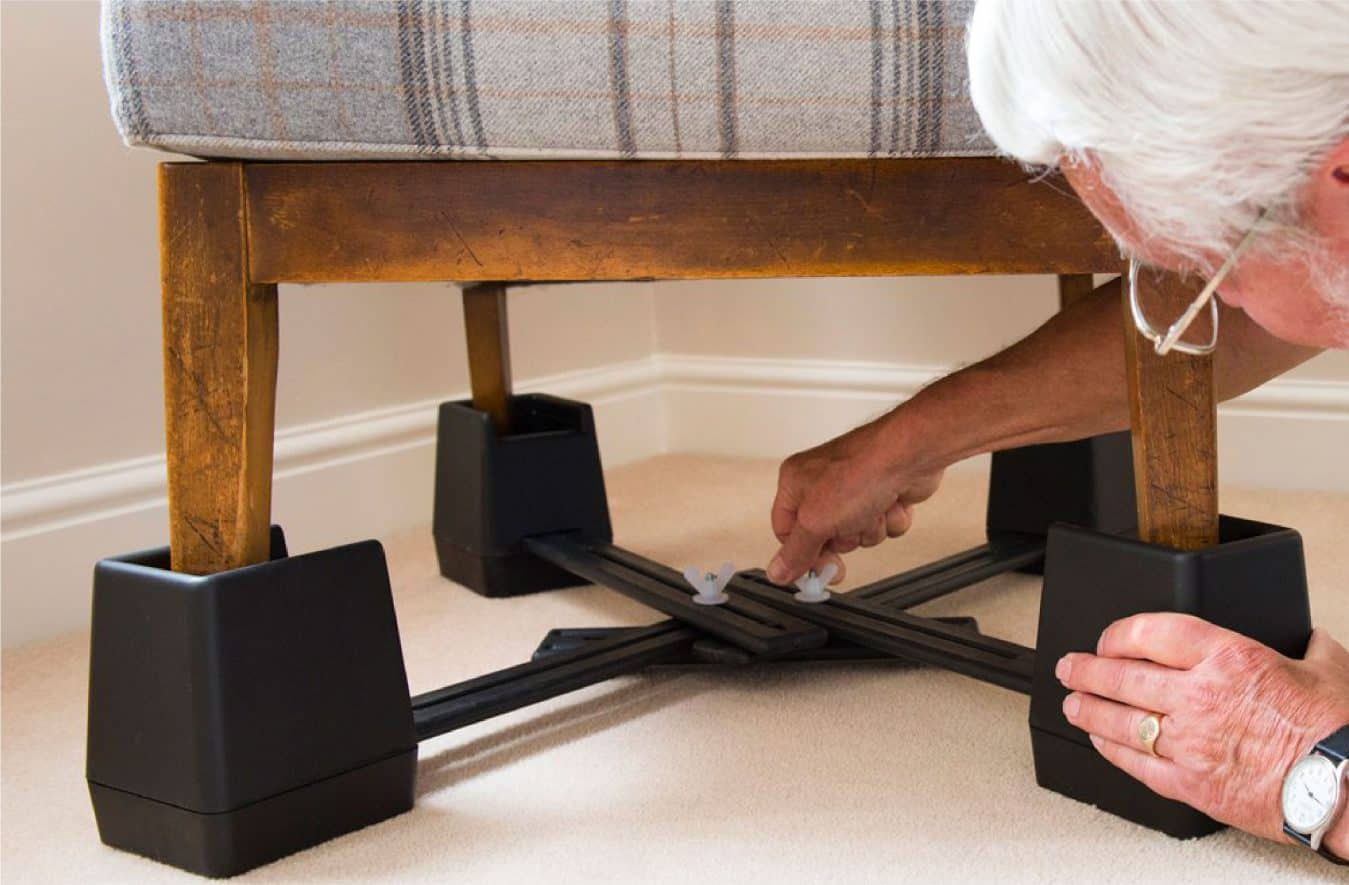 If there is difficulty in getting up from a chair, consider the use of a chair raiser to increase the height of the chair. Simply attach them to the bottom of the chair legs. Simply extend the raiser in terms of its width and length to accommodate the leg spacing on the base of the chair legs. Place the chair on top of the raiser. Adjust the raiser so that it fits closely up to the legs of the chair. Tighten the four clamping wing nuts on each side of the raiser. Test for safety and stability before use.
Bedroom Support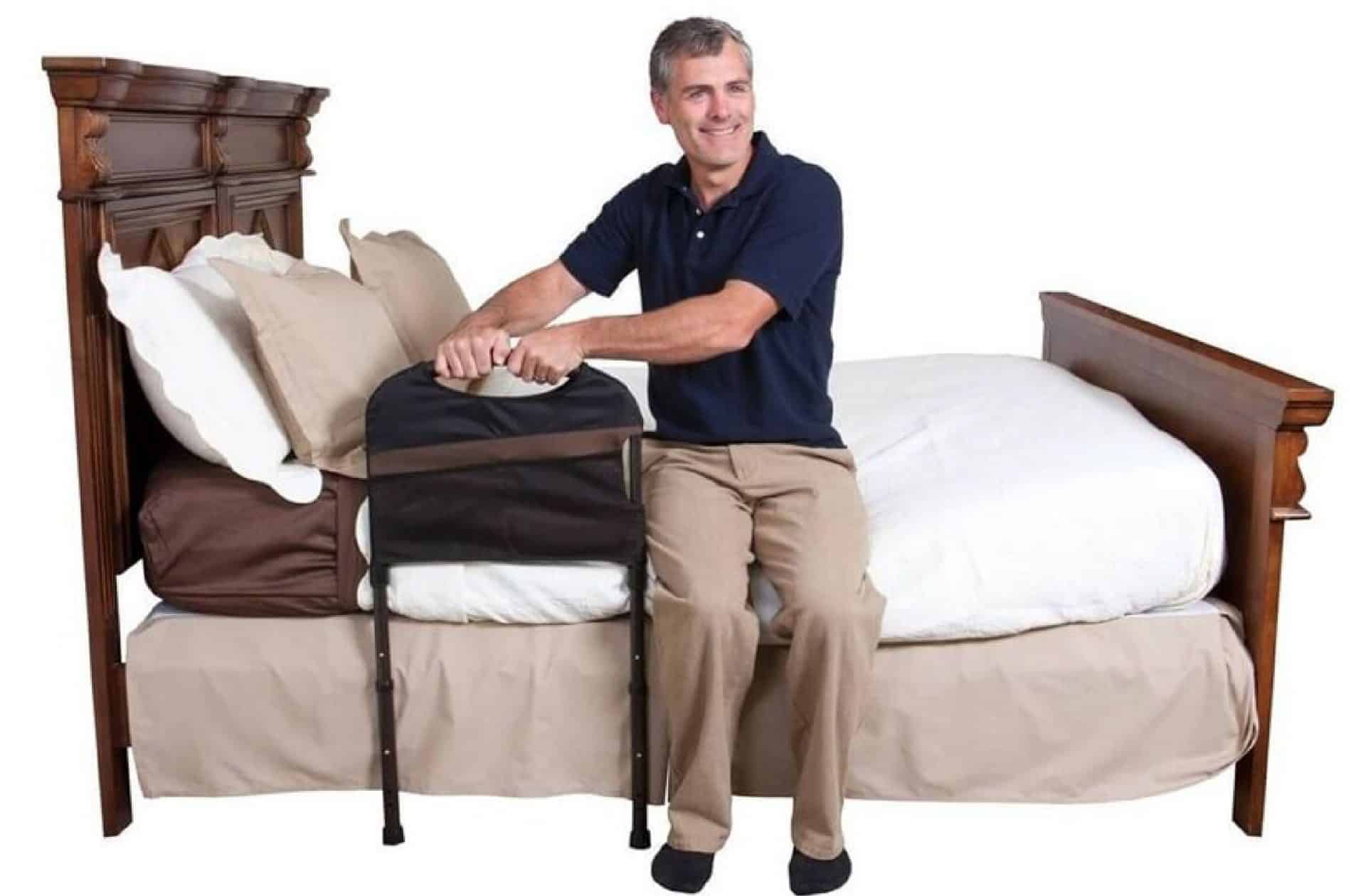 The Mobility Bed Rail is a bed support that has an extra pivoting arm to provide extra support while walking or transferring to a wheelchair. The legs that extend to the ground for extra stability while standing and the half-size bed rail prevents nighttime falls. Best of all, it blends in with the bedroom – like another piece of furniture – to maintain the comforting feeling of one's home. Check out the range of bed rails that we carry.
Final Thoughts
Due to their age, an elderly can sometimes have their ability impaired. We can make their lives easier through assertive devices.
We are sorry that this post was not useful for you!
Let us improve this post!
Tell us how we can improve this post?