2018 Year End Celebration Sales!
Stand a chance to win $33, $55, $66 worth of CarePoints!
Dear beloved clients! It is the holiday seasons! Thank you for your kind support and sharing all our good deals with your friends and family because you care! Because we had received so many referrals clients from people who share, we decided to give more goodies for the year 2018! We would like to take this chance to thank all our loyal customers for the continuous support!
What is CarePoints?
CarePoints are values issued to your account and can be used as payment to offset purchases made at our stores. Every $1 spending will be converted to 1 CarePoint, 1 CarePoint = $0.01 E.g. Natalie purchased $100 of products, she will be rewarded with 100 points which is equivalent to $1 that can be used to offset her next purchase. Stand a chance to win 3300 CarePoints (Worth SGD$33), 5500 CarePoints (Worth SGD$55), 6600 CarePoints (Worth SGD$66) if you place your order with us between 1 – 30 November 2018.
How to participate?
Purchase from any of our online store – SeniorCare, HoneyCity, PetFoodCare, CoffeeSignature between 1 – 30 November 2018 with no minimum purchase required.
Extract your order number from your order confirmation email
Proceed HERE directly to participate <<—Visit this link no matter whether you purchase from SeniorCare.com.sg, HoneyCity.com.sg, PetFoodCare.com.sg or CoffeeSignature.com
LIKE (or LOVE) the post and SHARE the post with your friends.
Comment your #order number. It's that simple! BONUS:TAG YOUR FRIENDS and they will win 1100 CarePoints (Worth sgd$11) each when you win!
When & How will the winners be announced?
1st click – 3rd winner (win $33 CarePoints)
2nd click – 2nd winner (win $55 CarePoints)
3rd click – 1st winner (win $66 CarePoints)
How and where can we use the CarePoints?
Terms & conditions applied
The Transaction Date must fall within the Promotion Month in order to qualify for that month's Lucky Draw.
Each complete transaction is equivalent to 1 (one) lucky draw chance.
No re-entries of the same #order number.
SeniorCare reserves the right at its absolute discretion to terminate the Promotion or vary, delete, add to or otherwise amend the Terms and Conditions from time to time without prior notice to the Participants, including without limitation the date(s) of the Promotion.
There are no limits to the number of Lucky Draw chances accumulated per account in a promotion month. If you have a few complete transactions within the month of promotion, please feel free to comment your #order number.
To start winning CarePoints, head to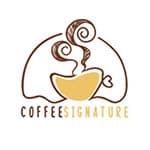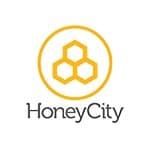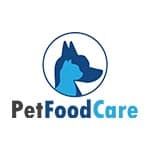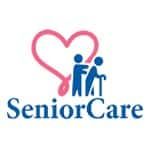 GOOD LUCK!
We are sorry that this post was not useful for you!
Let us improve this post!
Tell us how we can improve this post?