BD Test Kit for Covid-19 Rapid Detection
$49.95 inc. GST
Out of stock
Quick Response Customer Service
Replies within next working day on any issues you may have with your order.
Traceable Delivery
All orders are insured and shipped via a courier with tracking number to ensure that your orders are protected.
Secure Checkout
SSL Enabled Secure Checkout
Description
Are you worried and suspected of SARS-Cov-2 infection?
Introducing
BD Test Kit for Covid-19 Rapid Detection of SARS‑CoV‑2
(HSA and MOH APPROVED)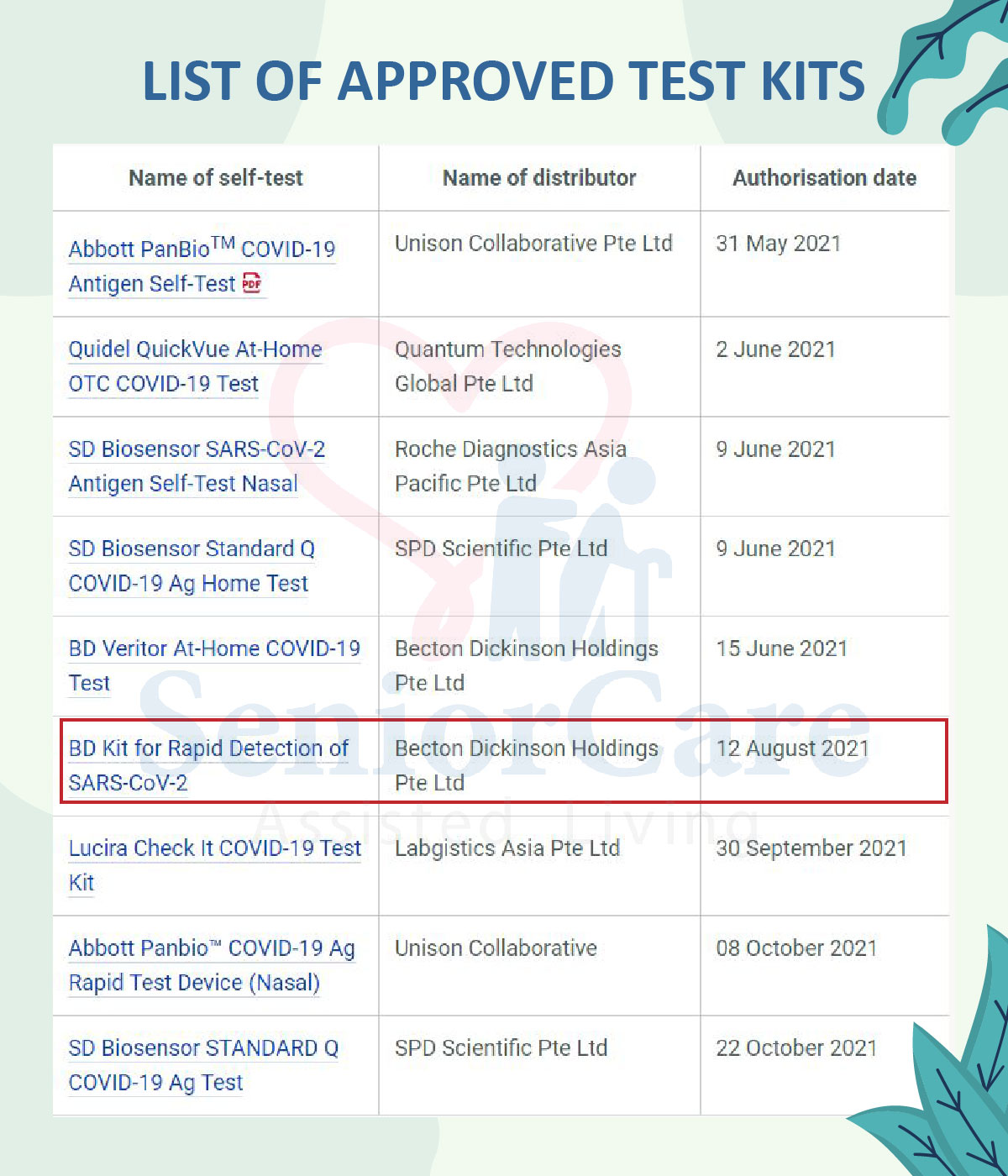 – Assay results designed to be read visually
– Indicated for use in both asymptomatic and symptomatic individuals, who are suspected of SARS-CoV-2 infection by their healthcare provider.
– Results in approximately 15 minutes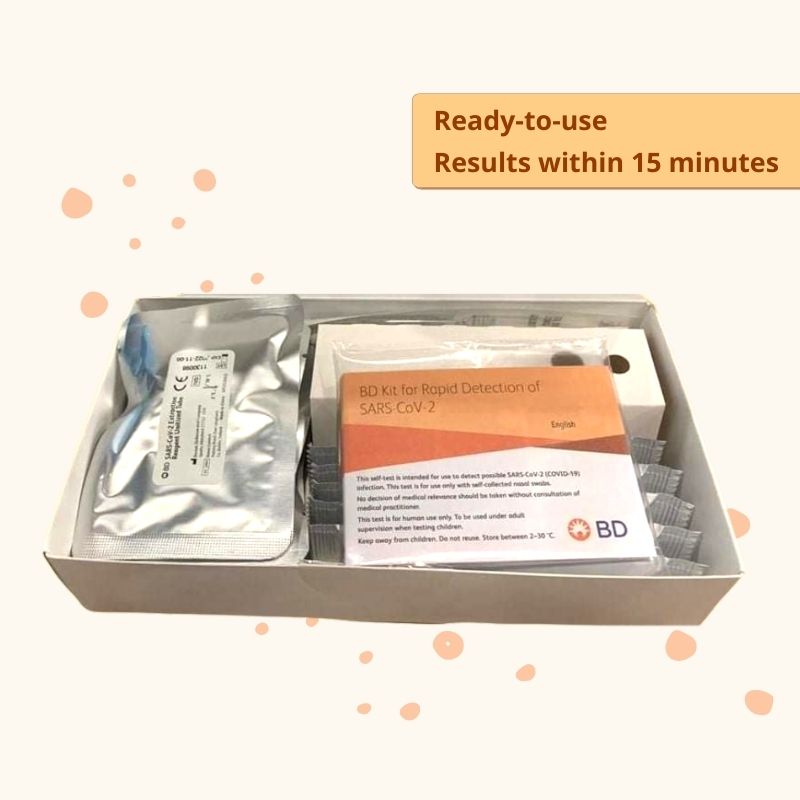 – Easily performed and interpreted by a healthcare professional or self-testing
– Detection of SARS-Cov-2 antigen (nucleocapsid protein), in nasal swabs
– Reliable results, 91% positive percent agreement compared to reference PCR method
– Provides intuitive sample processing with pre-filled, single-use reaction tubes.
– Suitable for use on all ages (children under 14 should be supported by an adult)
This Self-test is intended for use to detect possible SARS-CoV-2 (COVID-19) infection.
This test is for use only with self-collected nasal swabs.
No Decision of medical relevance should be taken without the consultation of a medical practitioner.
This test is for human use only. To be used under adult supervision when testing children.
Step Guide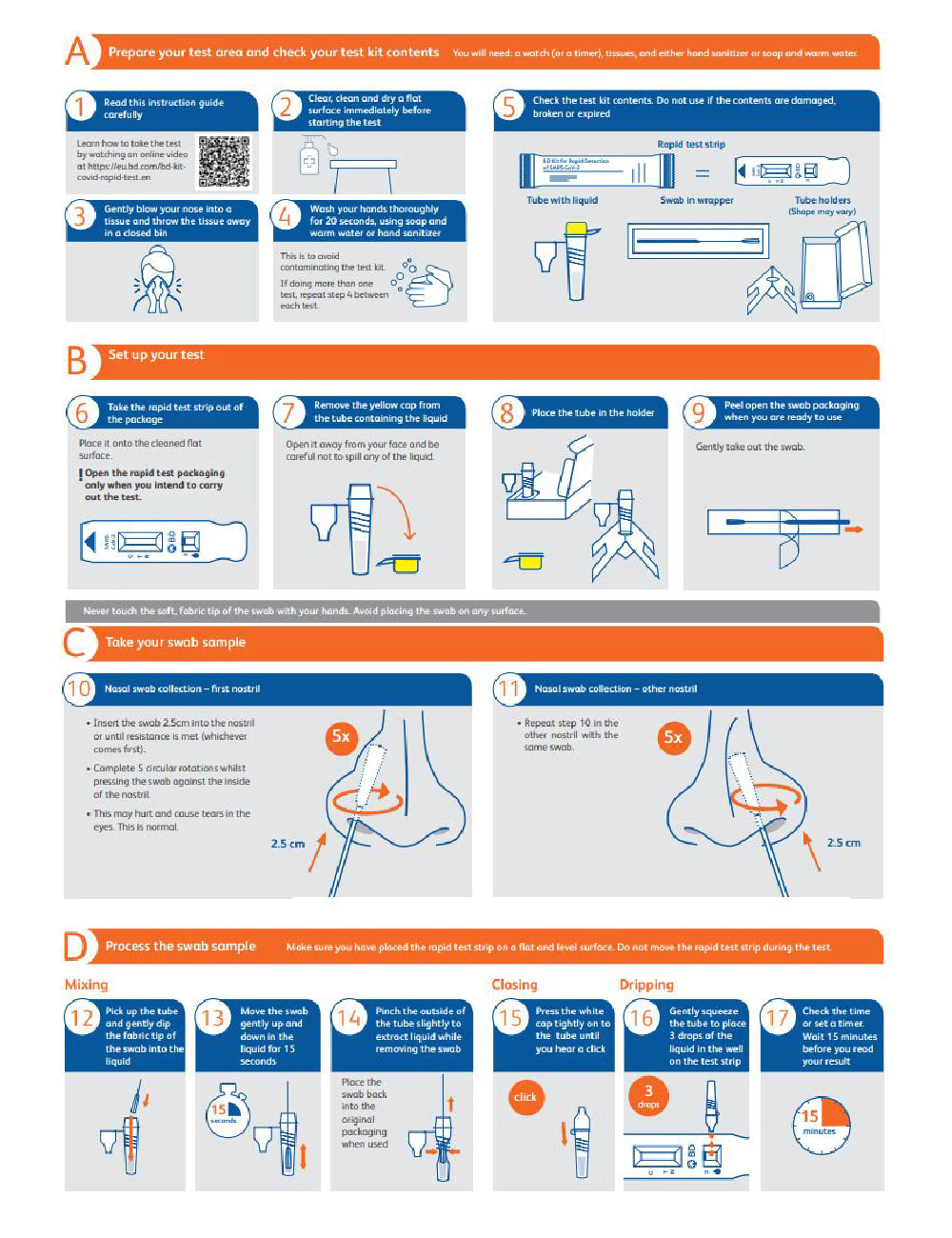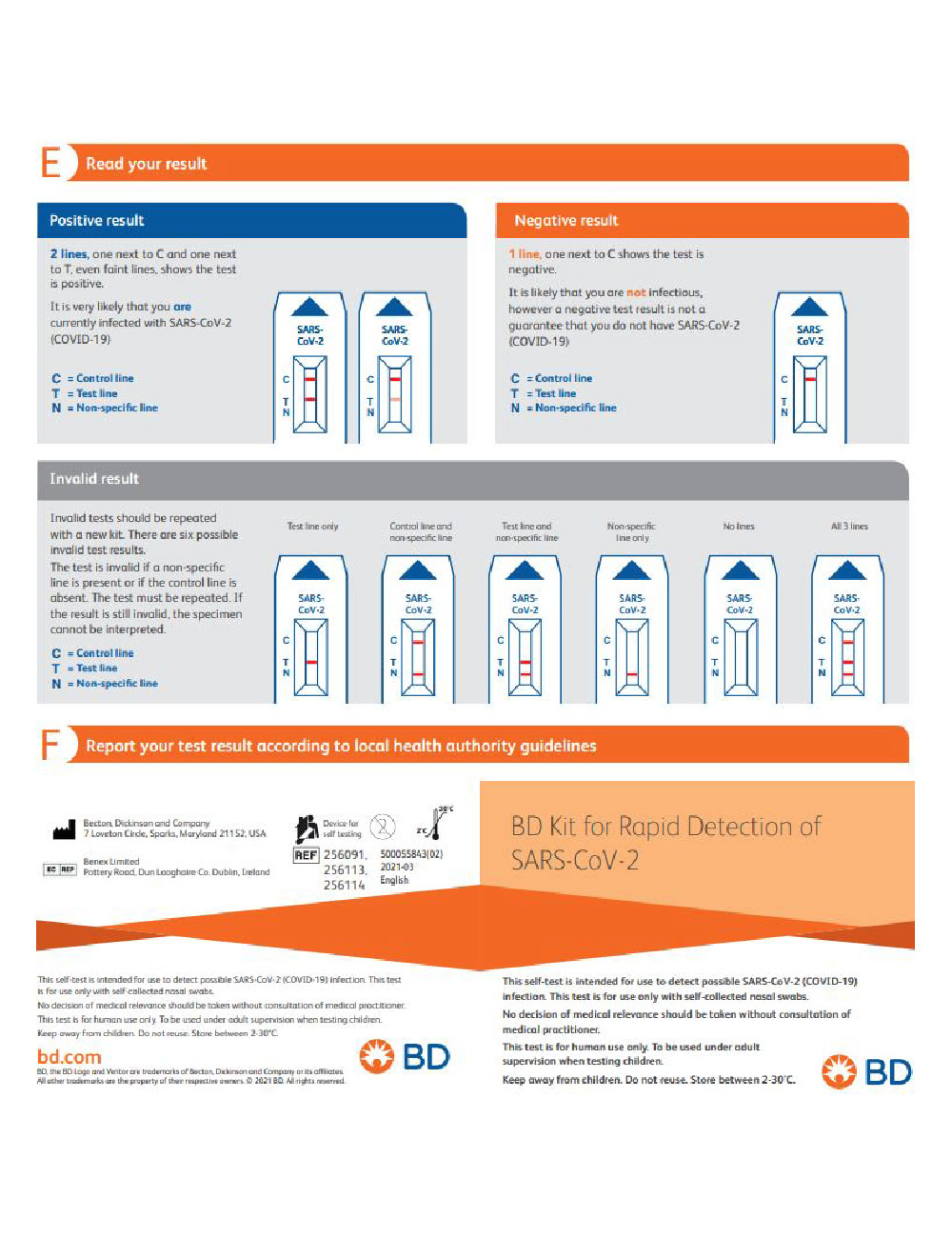 Keep away from children. Do not reuse. Store between 2-30 °C.
INCLUDES:
1 x BD Covid-19 Rapid Antigen Test Kit- 5 Test Kits/BOX
**ALL CONTENTS ARE INDIVIDUALLY PACKED**
STORAGE CONDITION:
Ensure all components are at room temperature (15–30 °C) when running the test.
Purchase now!
Q & A
There are no questions yet