Bio-Heat Pain Relief/Extra Strength Cream 50g
$38.00 inc. GST
Effective for
backache
knee pain
neck & shoulder pain
muscle aches & cramps
pains & headaches
Out of stock
Quick Response Customer Service
Replies within next working day on any issues you may have with your order.
Traceable Delivery
All orders are insured and shipped via a courier with tracking number to ensure that your orders are protected.
Secure Checkout
SSL Enabled Secure Checkout
Description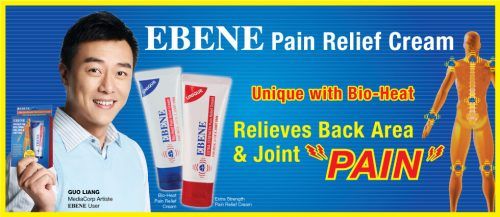 Introducing
Ebene Bio-Heat Pain Relief Cream/
Bio-Heat Extra Strength Pain Relief Cream 50g
Bio-Heat ingredients penetrate deeply into pain areas to 'create energy' in affected areas
Affected areas feel relaxed after use
Non-greasy and non-sticky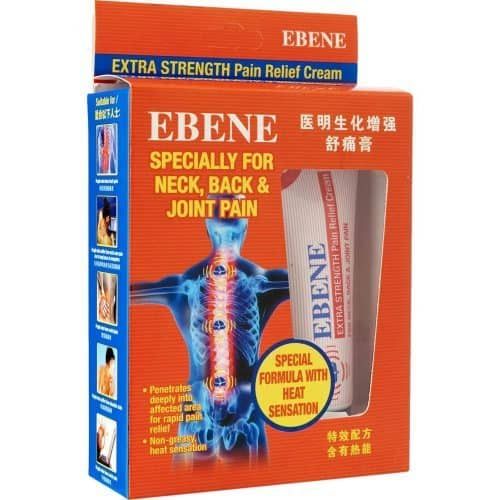 Suitable For:
 – People who suffer neck area pain due to long hours at computer
– People who have wrist pain
– People who suffer from shoulder ache
– People who have waist pain
– People who have spinal area pain
– Elderly who have knee pain caused by eg. rheumatism
– People who have symptoms of cramps
– People who have leg muscle pain after sports
– People who suffer from arm and elbow pain
– People who have sprained or pain in ankles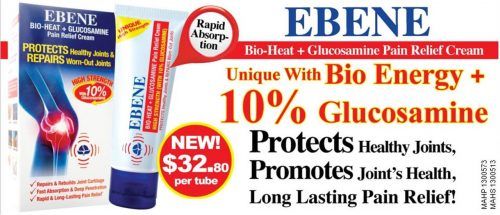 Purchase Now!
Disclaimer:
The content of this website is provided for general informational purposes only and is not intended as, nor should it be considered a substitute for, professional medical advice. Do not use the information on this website for diagnosing or treating any medical or health condition. If you have or suspect you have a medical problem, promptly contact your professional healthcare provider.
Q & A
There are no questions yet