Commode Chair with Wheels
$188.00 inc. GST
Mobile with wheels and each wheels come with brakes attached
Comes with push handle
With removable armrest and footrest
Removable commode pan allows for easy cleaning
Quick Response Customer Service
Replies within next working day on any issues you may have with your order.
Traceable Delivery
All orders are insured and shipped via a courier with tracking number to ensure that your orders are protected.
Secure Checkout
SSL Enabled Secure Checkout
Out of stock
Description
Providing the Best for your loved ones

We always want to share our best life experiences with our loved ones. However, more often than not it can be inconvenient not just for them, but ourselves as well.
Going to the toilet can be a very daunting task for many.
Especially with our loved ones, we want to make sure they are well taken care of.
Introducing
3 in 1 Commode
Mobile with wheels and each wheels come with brakes attached
Comes with push handle
With removable armrest and footrest
Removable commode pan allows for easy cleaning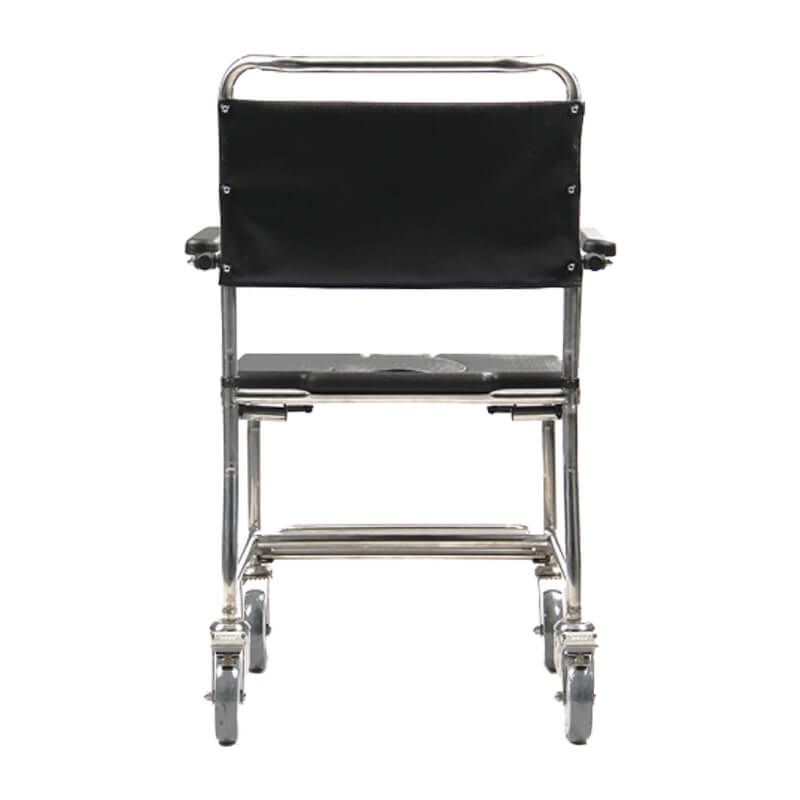 Specifications:
Material for Frame: Chrome
Material for Seat: PVC
Seat height: 20″
Weight of Commode: 13kg
Seat Width: 18"
Max Weight Capacity: 100kg
NOTE: Delivery NOT Urgent : Delivery may take 5-7 working days to ship out
PURCHASE NOW!
Disclaimer:
The content of this website is provided for general informational purposes only and is not intended as, nor should it be considered a substitute for, professional medical advice. Do not use the information on this website for diagnosing or treating any medical or health condition. If you have or suspect you have a medical problem, promptly contact your professional healthcare provider.
Additional information
| | |
| --- | --- |
| Weight | 13 kg |
| Dimensions | 18 × 18 × 20 cm |
| Option | Commode Wheelchair with Wheels |
| Delivery Not Urgent | Delivery may take up to 3-10 days to ship out |
Questions and answers of the customers
Can this go over the toilet bowl? Thanks

Q

Can this go over the toilet bowl? Thanks

answer now

Asked by

2022-04-17 09:01

on

A

Hi there,

Thank you for your inquiry. Please check the measurement if this item can fit to your requirement.

Seat height: 20″
Weight of Commode: 13kg
Seat Width: 18"
Max Weight Capacity: 100kg

Thank you

Hi it's the backrest soft?

Q

Hi it's the backrest soft?

answer now

Asked by

2022-01-23 08:27

on

A

Hi there,

Thank you for your inquiry. Yes, our Commode Chair with wheels backrest is made in fabric and soft material. :)

Thank you

Please send me the external dimensions of the chair when open. I need to check if it fits glass door to shower.

Q

Please send me the external dimensions of the chair when open. I need to check if it fits glass d......

Read more answer now

Asked by

2021-11-16 20:19

on

A

Hi there! Thank you for your inquiry, Please check the link for more product measurements.
http://seniorcare.com.sg/shop/household/sleep-and-sit/commode/3-1-lightweight-foldable-armrest-backrest-commode-portable-convenient-toilet-wheels/
Thank you
You may also like…