Compact Foot Reflexology Massage Roller
$9.50 inc. GST
increased immunity
improved energy
eased stress and anxiety
pain relief
circulation stimulation
reduced blood pressure
congestion relief
internal organ stimulation
Quick Response Customer Service
Replies within next working day on any issues you may have with your order.
Traceable Delivery
All orders are insured and shipped via a courier with tracking number to ensure that your orders are protected.
Secure Checkout
SSL Enabled Secure Checkout
Description
DO YOU SUFFER FROM COLD HANDS & FEET? NEED TO RID SOME STRESS?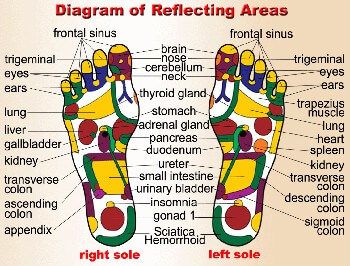 The Reflexology Chart above shows pictures of the feet with corresponding internal organs or parts of the body. The underlying principle of Reflexology is that each reflex point of the feet acts as a mirror that corresponds to a particular organ in the body. By stimulating these points, the 7000 nerves and the 26 bones in the feet help release blockages and re-balance the energy flow in the body. This brings the body back into its natural equilibrium which promotes the body's natural healing power. This is because the body contains an energy field, an invisible life force, or Qi, the blockage of which can prevent healing.
Regardless of your age, it's prudent to pay special attention to your internal organ health. Foot reflexology is one of the treatments that is believed to help with exactly that. Perceived as a form of medical treatment, foot reflexology is said to not just help heal certain health issues, but can also prevent impending problems from arising.
INTRODUCING
FOOT REFLEXOLOGY ROLLER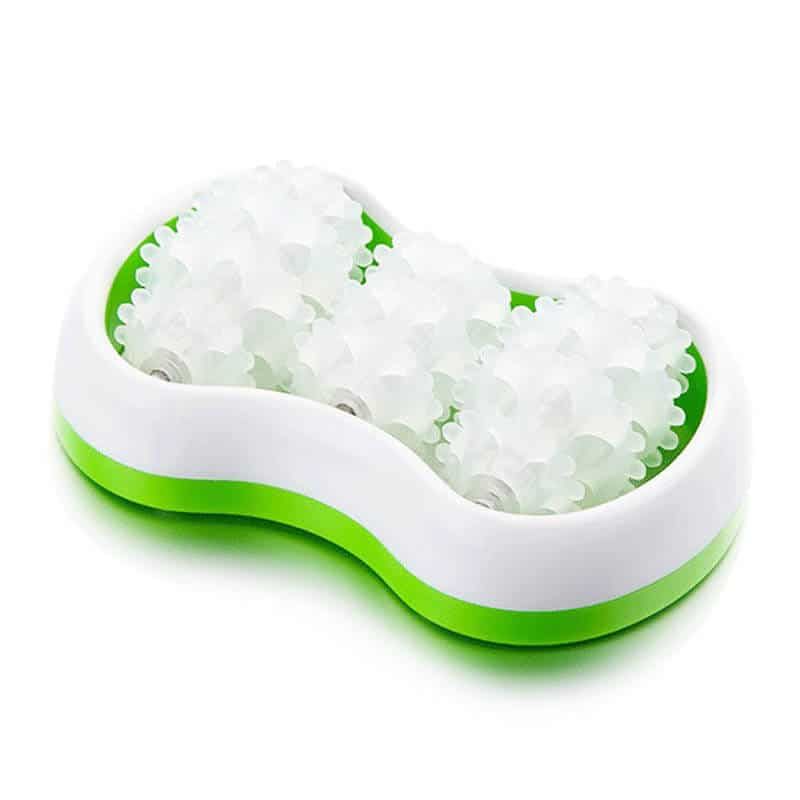 The practice of reflexology follows the meridians – energy lines or channels that map the entire body. Each organ corresponds to different channels which can be accessed through
different points on the body. There are fourteen major channels of the body, and when it
comes to reflexology, over two thousand points throughout the body.
Though acupressure and reflexology can be practiced anywhere on the body, it is common to
do so on the hands, ears or feet, where the meridian channels end and all come together.
Concentrated in these areas, we can access every organ and system on the body.
When it comes to our feet, these points can be accessed through the soles of our feet as well
as the tops. Simplified, there are four main areas of the soles of the feet that correspond to
organs relating to the head and neck, spine, chest, and pelvic areas. The left foot corresponds
to the left side of the body, and the right foot, the right side of the body
SUITABLE PARTS: HAND, FOOT, BACK & WAIST
MATERIAL: ENVIRONMENTAL PP
COLOUR
GREEN + WHITE, PINK + WHITE, BLUE +WHITE
PURCHASE NOW!
Q & A
There are no questions yet