Comvita Kids Honey
100% of buyers said they were satisfied.
$32.90 inc. GST
light-cream colored honey with a crisp, clean, sweet taste of ten thousand flowers
Natural sweetener and can be a substitute for sugar
Improve immune system and soothe a sore throat and as a cold remedy
Helps to improve digestion
Out of stock
Quick Response Customer Service
Replies within next working day on any issues you may have with your order.
Traceable Delivery
All orders are insured and shipped via a courier with tracking number to ensure that your orders are protected.
Secure Checkout
SSL Enabled Secure Checkout
Description
Is your child easily get cold or flu? Is your child suffering from coughing?
Want to strengthen your child's immune system and improve their digestion?
INTRODUCING
COMVITA KIDS HONEY 500g
COMVITA KID'S HONEY is the fun, new honey made by the buzzy honeybees in the beautiful New Zealand environment.  Flowers grow strong and healthy here reaching towards the sun, fed by pure waters under the deep blue skies, with white clouds floating by.  They produce light-cream colored honey with a crisp, clean, sweet taste of ten thousand flowers that will bring a smile to your face each time you taste it.
Directions
Consume straight from the spoon or use as a delicious spread.
For preferred honey consistency, warm to soften or refrigerate to firm.
Ingredients
COMVITA KID'S HONEY is made from a proprietary blend, unique to Comvita, of three delicious New Zealand honey types
WARNING
Not suitable for children under one year of age. Do not use if cap seal is broken.
Need more tips? Simply click the image below and visit our blog post!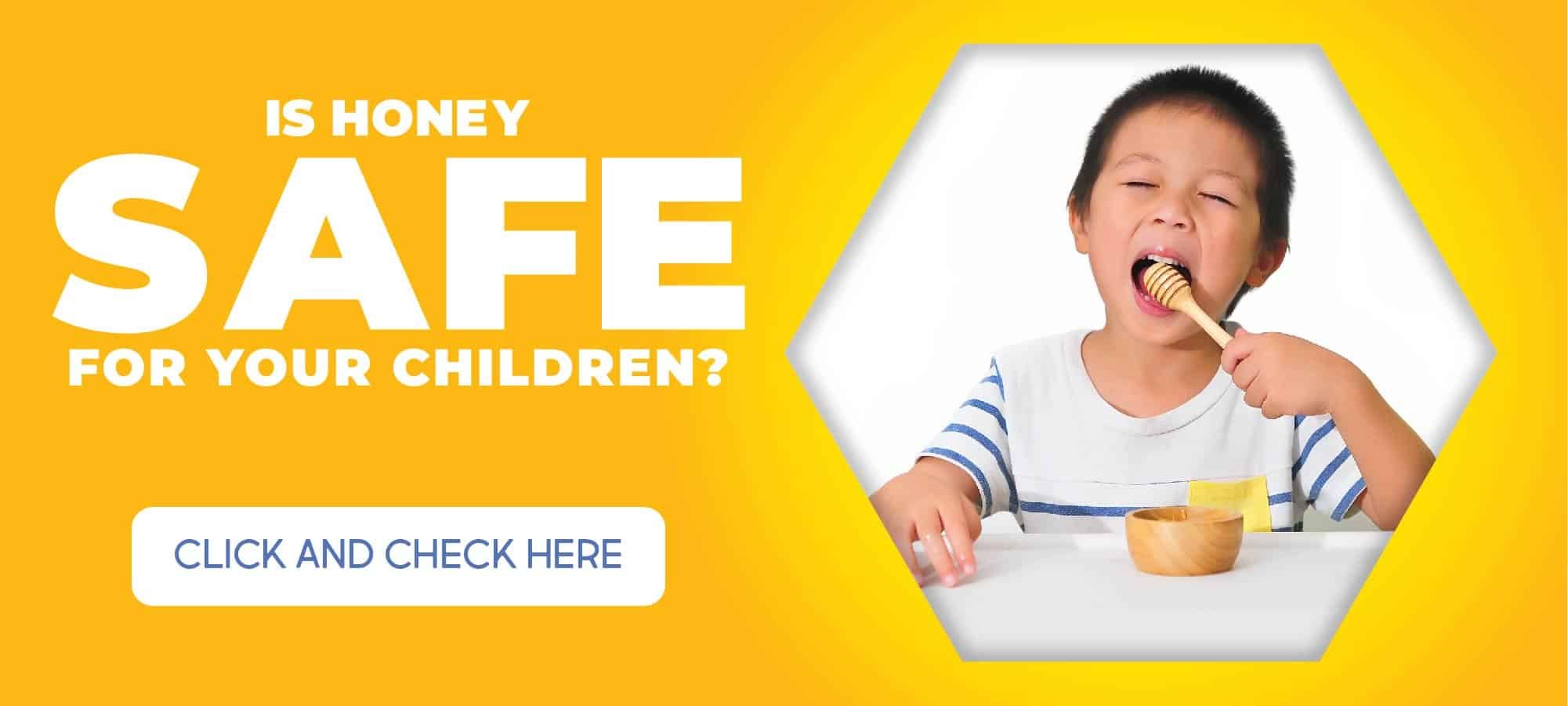 PURCHASE NOW!
Disclaimer:
The content of this website is provided for general informational purposes only and is not intended as, nor should it be considered a substitute for, professional medical advice. Do not use the information on this website for diagnosing or treating any medical or health condition. If you have or suspect you have a medical problem, promptly contact your professional healthcare provider
Q & A
There are no questions yet