Foldable Bed Chair with Handles – Multipurpose Space Saving Backrest Seat
85.71% of buyers said they were satisfied.
$56.95 inc. GST
Space-saving solution
Ready-to-use, no installation needed
Foldable armrest
Different level of adjustment
Compact and lightweight
Highly recommended for those who want to remain sitting position effortless
Quick Response Customer Service
Replies within next working day on any issues you may have with your order.
Traceable Delivery
All orders are insured and shipped via a courier with tracking number to ensure that your orders are protected.
Secure Checkout
SSL Enabled Secure Checkout
Description
Want to relax your back while knitting?

No matter how big or small your home is, you may now enjoy your me-time with this foldable bed chair!
Introducing
FOLDABLE BACKREST SEAT with HANDLES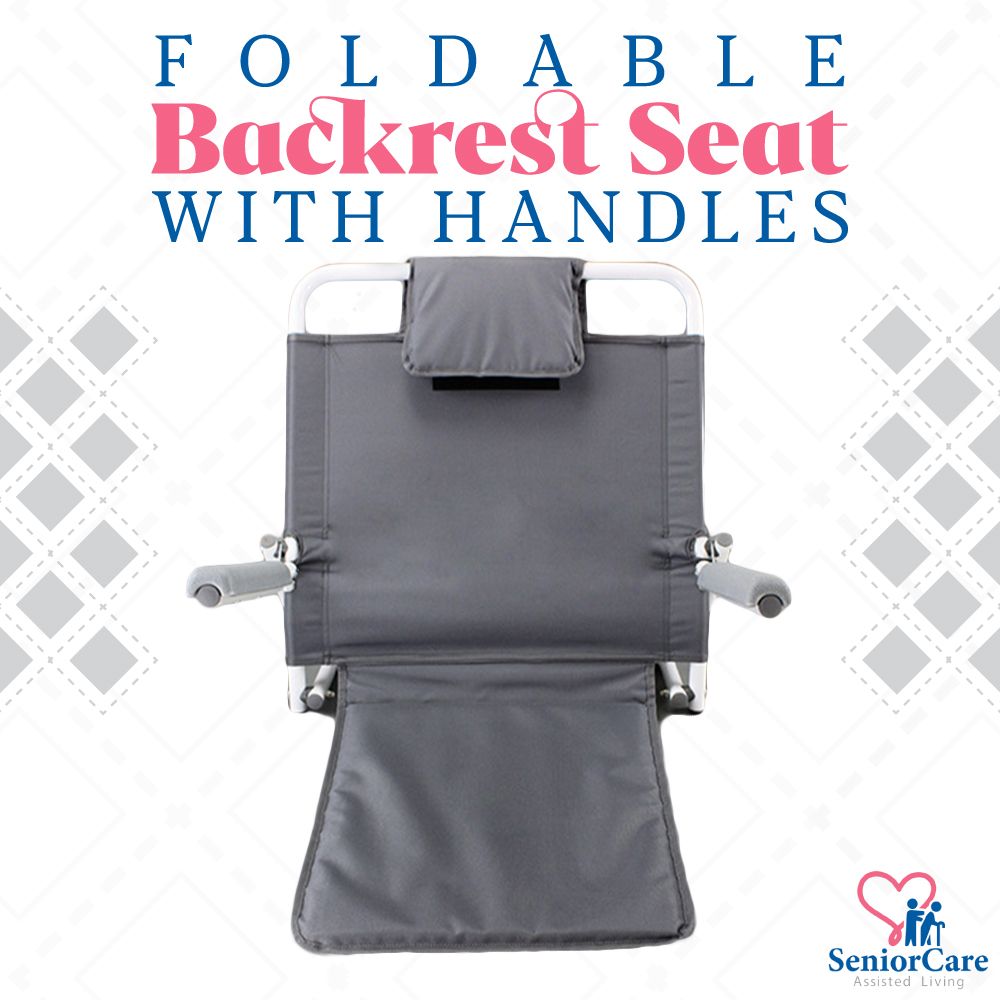 Is sitting a challenge for you? Maintaining a sitting position is very painful?  Love to sit on the floor but just it is too cold?
Sitting might be a natural action for most of us, but it might be the biggest challenge for the elderly, patients, and those who suffer from back pain. Caregivers might help them to remain sitting by supporting their back with cushions or pillows. However, to make the patient feels comfortable, a folding chair will be your best option!
Build-in foldable armrest

ready-to-use, no assemble nor tools needed
designed to be compact when folded, ideal for small living spaces

Space-saving solution
The chair occupies a small space after folding, therefore it will be easier for storage purposes, especially for those with a storeroom with limited space.
Foldable armrest
Our customer feedback- the previous foldable chair is good, but it can be better if it comes with an armrest. Therefore, we decided to bring in a foldable chair with an armrest to suit your needs! The armrest may give extra support to the user.
Different levels of adjustment
The chair comes with 5 levels of adjustment with a simple setup. Users may adjust the backrest slope by placing the support bar to the clogging. This will help users to remain sitting position effortlessly.
Compact and lightweight
The weight of the chair is around 4kg, therefore, you may simply bring it around no matter where you go!
This awesome product also helps those who love to sit on the floor! Sitting on the floor is a healthy habit and has a number of benefits to offer, however, the floors are cold sometimes. With this backrest chair, you may solve the issue easily.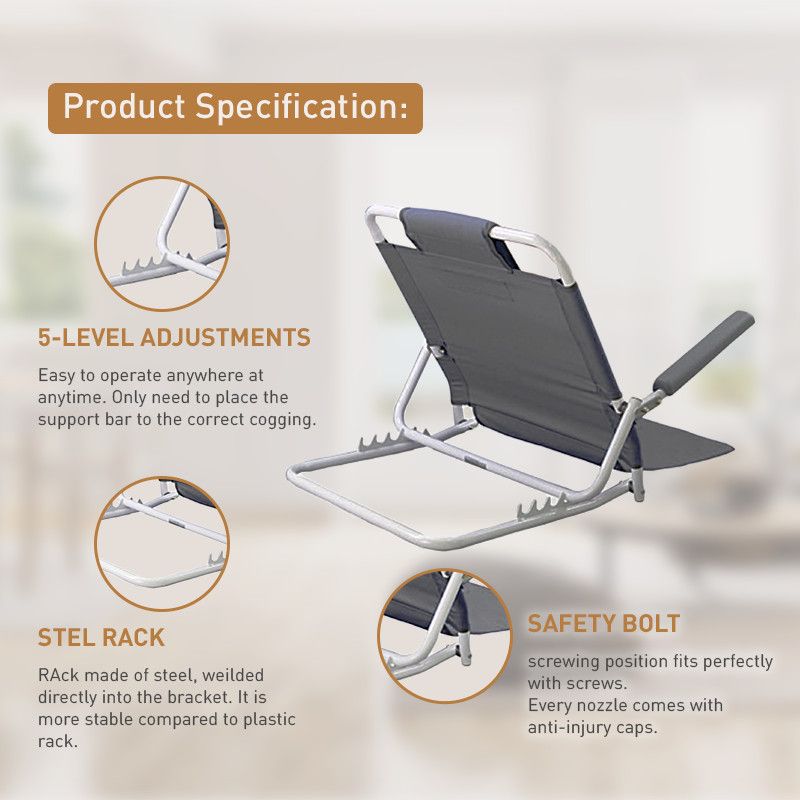 Purchase NOW!
Disclaimer:
The content of this website is provided for general informational purposes only and is not intended as, nor should it be considered a substitute for, professional medical advice. Do not use the information on this website for diagnosing or treating any medical or health condition. If you have or suspect you have a medical problem, promptly contact your professional healthcare provider
Q & A
There are no questions yet