All You Need To Know About Wheelchair Ramps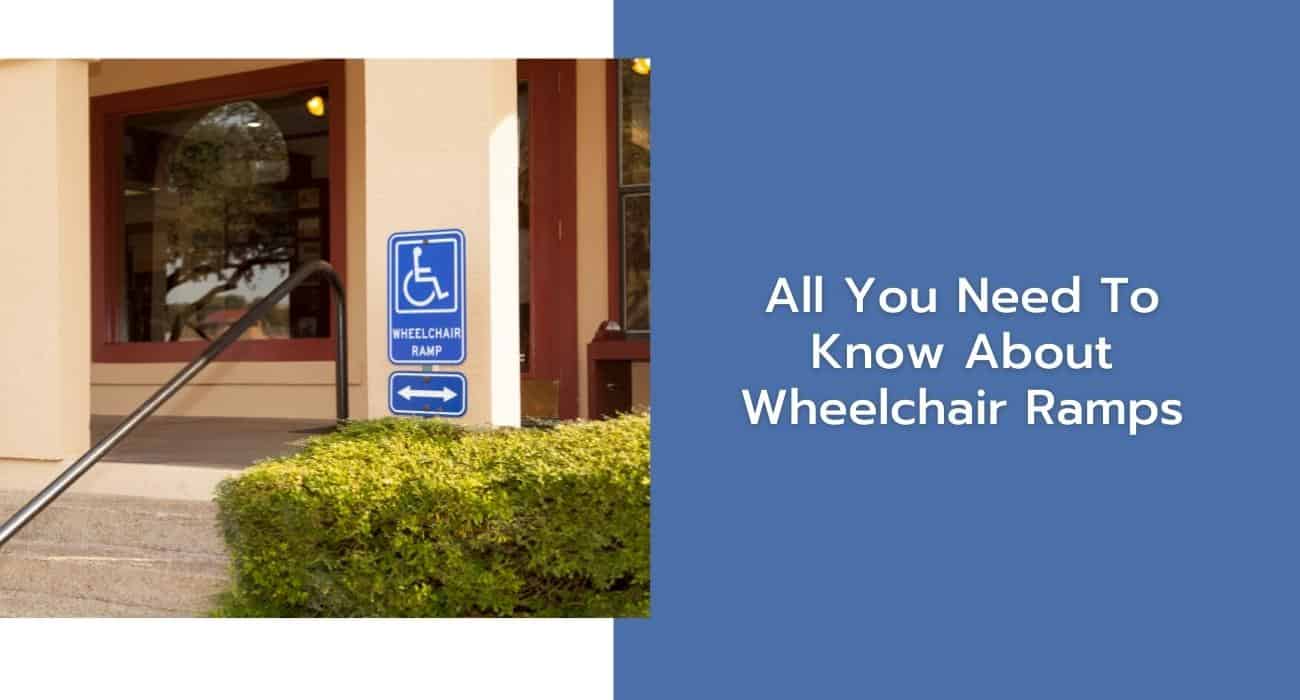 Some people use wheelchairs to move around in their home, workplace, and the local community. Maybe your loved ones do. There are increasing number of elderly in Singapore and Asia that are dependent on wheelchair, e-scooters, motorised or electric personal mobile devices to move around in public or at home.
Sometimes wheelchair user finds it hard to get to go from their home to outside if they have stairs or when they are transferring from a car to some places.
It is even harder without help from you or their caregivers. Aside from that, it could lead to a fall which can be dangerous and fatal.
This is why wheelchair ramps are invented.
You might want to help your loved ones to ease their burden by choosing it.
But before that, let's find out what you need to know about wheelchair ramps
What are Wheelchair Ramps?
Based on Caregiver University, wheelchair ramps are an inclined plane that designed to make buildings and area accessible to people who use wheelchairs, scooters, or mobility devices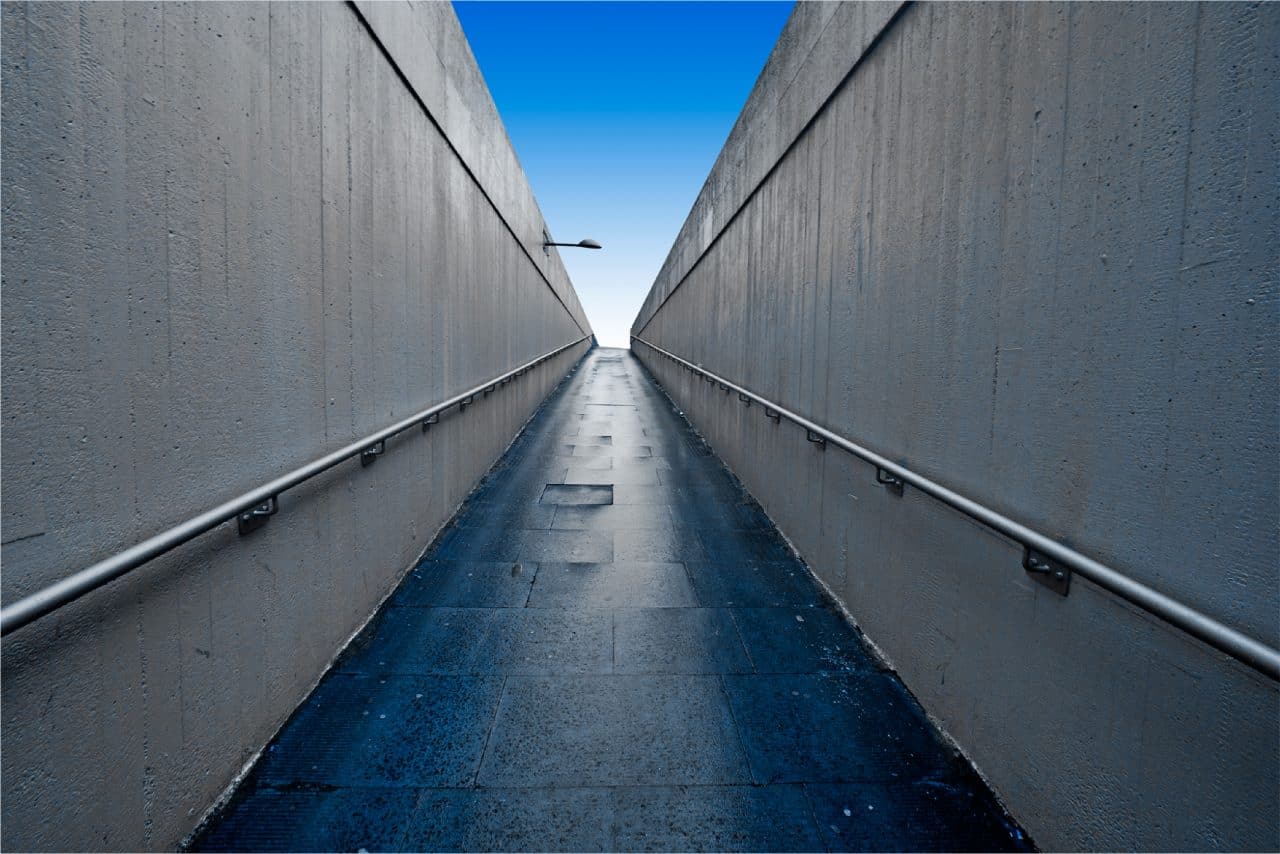 Why Do You Need A Wheelchair Ramps?
For people who can't climb stairs or have a weakness that makes them have to use a wheelchair, a wheelchair ramps are important.
Wheelchair ramps increase access to your loved ones home.
It is safer to use a wheelchair ramps rather than trying to bring a wheelchair down or upstairs.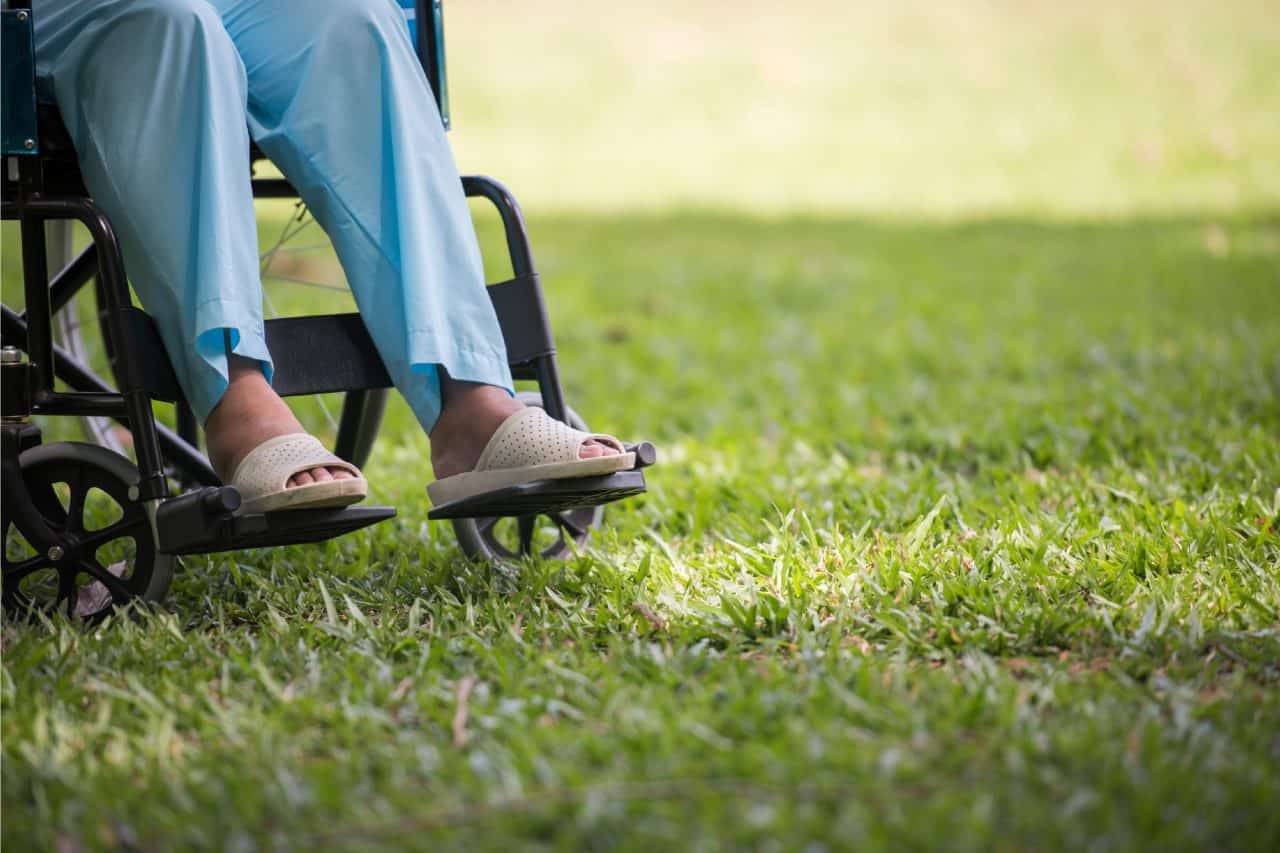 There are many styles and designs for ramps, for example:
Permanent ramps. It is bolted or attached in place and used for long term.
Semi-permanent ramps. Located on top of the ground and used for short term.
Portable ramps. It can be folded and transports easily. It is used for getting into automobiles.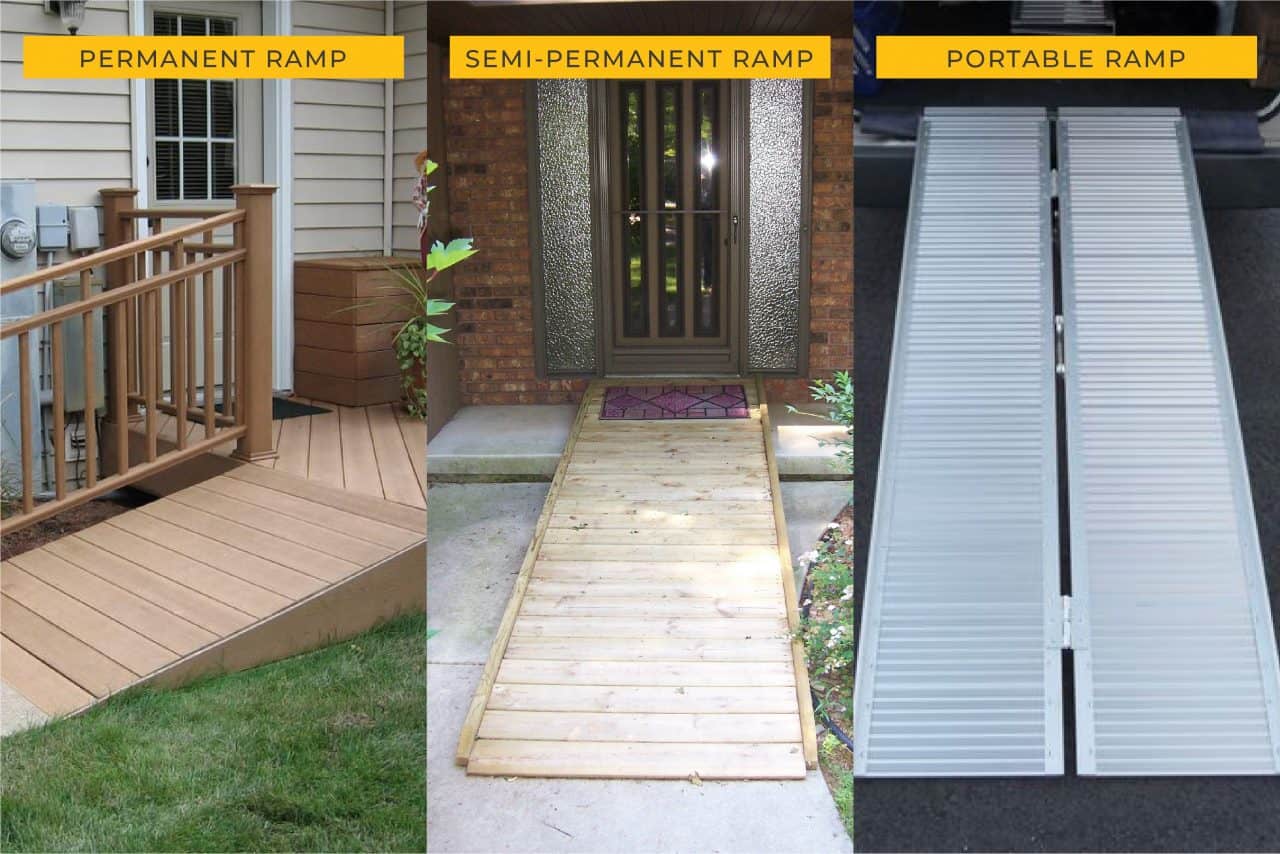 Ramps also can be categorized based on what they made:
Wood. It is used for permanent access solution. If your loved ones are gonna stay for long term, this might be an ideal choice for you.
Wooden ramps are usually custom build, it will be sized, cut and installed based on your request. However, it can't be easily removed or adjusted after installed.
Aluminum / Steel. It is used for semi-permanent access solution. Aluminum ramps are modular, they are pre-fabricated off-site and installed at locations. It is easy to remove, store and re-use. However, be careful when the weather is hot, because aluminum or steel heat up in the sun.
Concrete. It is the most durable ramps. But also the most expensive and difficult to install.
How To Choose Wheelchair Ramps
1.) Choose a wheelchair ramp that completes your loved ones need.
Are your loved ones gonna stay long term? Or they gonna stay short term? Choose the right ramp for the place. You also have to consider the weather, as wooden ramps are not fit for cold weather.
Basically, there are few requirements, that a wheelchair ramp must have, and usually, it is different in many places as the laws dictate the minimum width and maximum slope.
Americans with Disabilities Act (ADA) recommends that a 60 inches (152,4 centimeters) horizontal platform should be installed at the beginning and the end of the ramp. The width has to be at least 36 inches (91.44 centimeters). The ideal is 48 inches (121.92 centimeters).

Extra features:
Sliding Legs. You can adjust the sections of the ramp as you wish, whether it is to be raised or lowered.
Ridges. To reduce slipping in cold or wet climates.
High traction designs. To reduce slipping in cold or wet climates.
Elevator or wheelchair lift. This is only for a special case.
Handrails. It should be provided for a ramp that has slope more than 5% or greater than 1:12 slope.
2.) Consider the weather
If you live in a cold or rainy climate, wooden ramps are not recommended because they can become slippery in wet/cold conditions. If you choose wooden ramps, protect it with sealer or varnish to prevent rotting and warping when you first install it.
However, aluminum ramps provide the perforated surface that makes water to drain through
3.) Find the Proper Length for Wheelchair Ramp
This is very essential because if you choose a ramp that's too short, you will get a steep grade. A steep grade is hard to navigate especially in poor weather conditions.
By choosing a longer ramp, you will make it safer and easier for your loved ones to use. Longer ramp decreases the steepness of the slope. But keep in mind that longer ramp requires additional space.
These are a few steps you need to do to calculate the right length:
a.) Measure the total vertical rise you try to overcome.
Measure the available distance straight out the highest point. Measure the total usable width of the area
b.) Do some research.
You have to measure the right slope, as it is essential to determine how easy the ramp is to ascend and descend. ADA suggest for hand-propelled wheelchair ramps should be 1:12 slope, this means every 1″ (inch) of vertical rise requires at least 1′(12″) of ramp length (5 degrees of incline). And for power chairs should be 1.5:12 slope.
4.) Find the proper place for wheelchair ramps.
Pick a location suitable to your loved ones needs. Do they travel a lot? Or is it for home-use only?
Stairs. Suitable for home.
A raised landing. Suitable for home.
Vehicle. For transport from an automobile, you will need to install portable or folding wheelchair ramp. Some vehicles also have motorised platform to move up and down.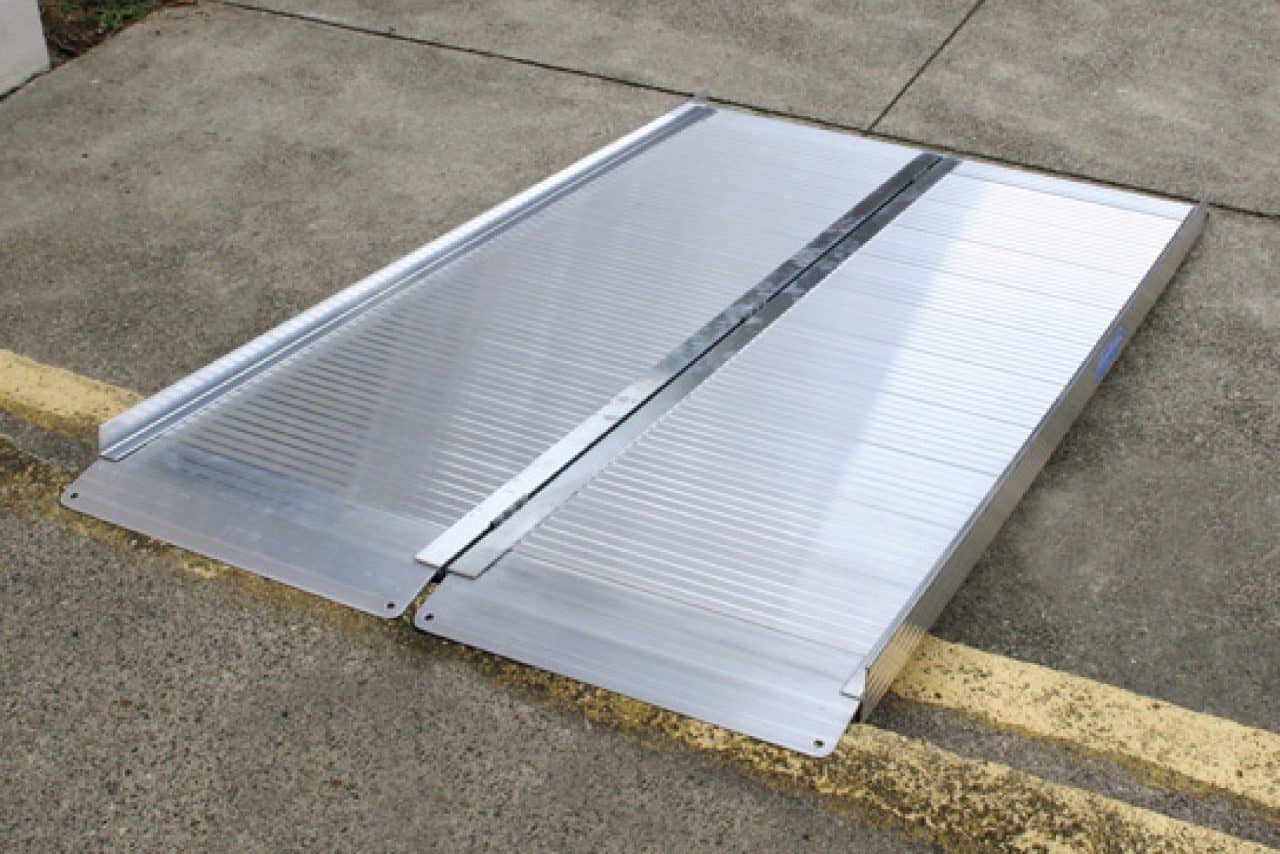 5.) What You Need To Do
If you choose a wooden ramp: you need to contact professional contractors to install it. If not, you can install it by looking through the manual guide. If you consult with professional contractors you can prevent having improperly slopes or landings.
Prepare possible concrete anchors for permanent ramps.
Prepare non-slip treads for the ramp. This is optional, but it can use to reduce the risk of slipping. You can use carborundum grit, strips, rubber, sand-sprinkled on wet paint, or rough broom finish for concrete.
How To Maintain and Clean A Wheelchair Ramps
Yearly maintenance. If you choose wooden ramps, you will need to maintain it regularly by:
pressure treatment
paint ramp yearly to prevent rotting
Wooden ramps need more maintenance rather than aluminum because if you choose wood, you have to consider the weather, termites, chips, and splintering.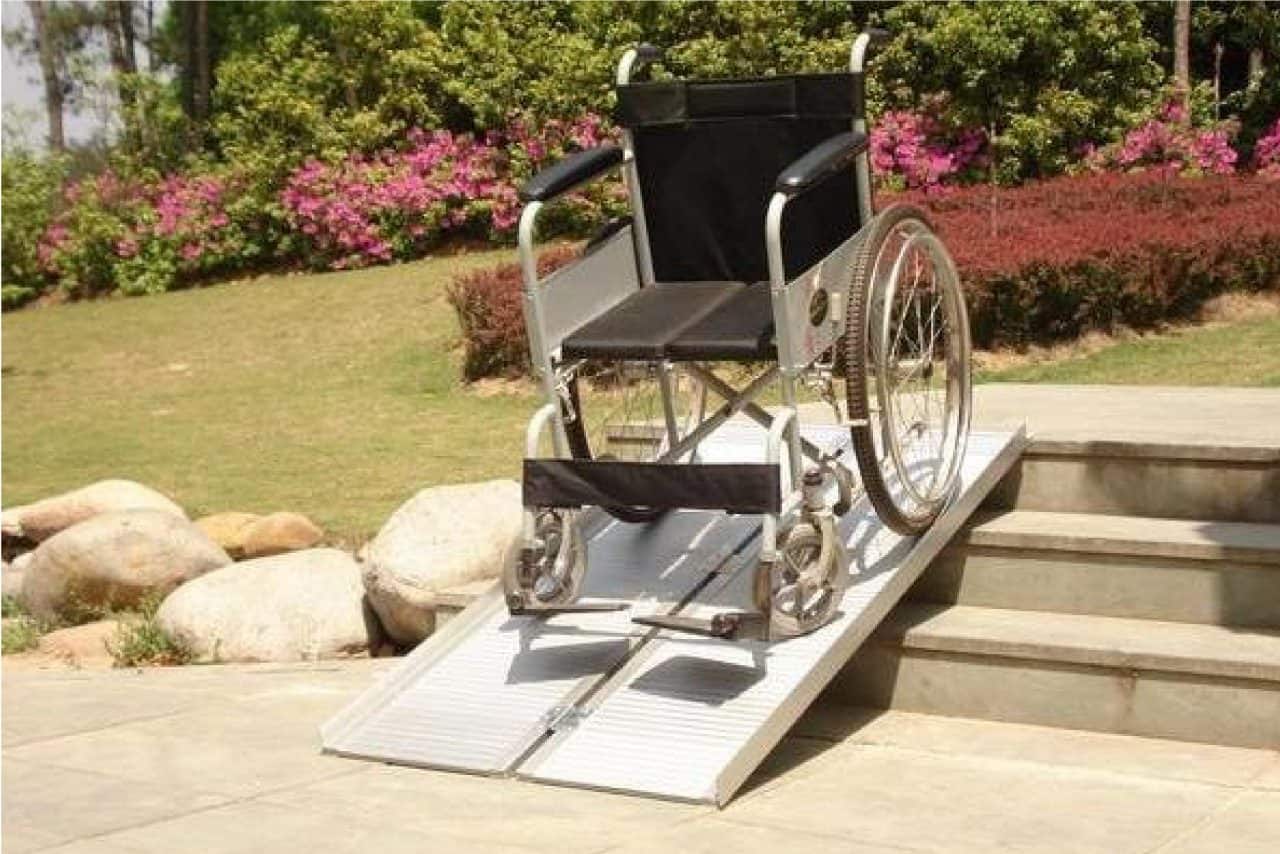 For aluminum/steel ramps, you don't need to do that because they already have a powder coated finish that will protect rust and corrosion. Therefore, they won't need any paint or refinish.
Precaution
Shorter length could make the ramp too steep
Unevenly placed ramps could lead to instability
Improperly anchoring could cause the portable ramp to slip off
Additional Tips on Wheelchair Ramps
Networx.com suggest when installing a wheelchair ramp, remember that the ramp boards should be placed close enough to prevent uncomfortable gaps and spaced enough to allow water drainage.
If your loved ones don't live directly under a streetlight, you should install lighting above or alongside their wheelchair ramp.
Do some monthly inspections, to make sure the ramp is safe and secure.
Consider your loved one weight, the wheelchair, and the caregiver. Usually, wheelchair ramps can accommodate 300 – 600 pounds. This means 136 – 272 kilograms.
Conclusion
For elderly who are on wheelchairs, their lives are severely inconvenienced without wheelchair ramps. This will reduce their desire to step outside of the house. With less interaction and movement, it could cause the onset of dementia and also weaken their muscles. By choosing the right wheelchair ramp for your loved ones, you can increase their mobility, safety, and happiness for years to come. Check out some of the wheelchair ramps we have below.
In Singapore where many places are still not wheelchair-friendly, having your suggestions to the building management or MCST to fit in wheelchair friendly ramps may helps to make many lives convenient.
We are sorry that this post was not useful for you!
Let us improve this post!
Tell us how we can improve this post?